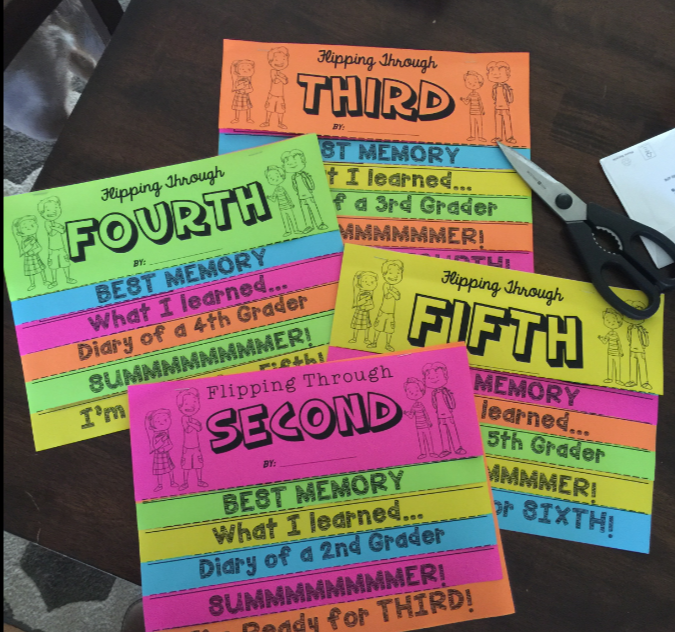 I've been working on these end of the year flipbooks, which I thought would be a great way to end the year. I wanted my kids to reflect on the previous year, start planning a bit about their summer, as well to start thinking ahead to next school year.
Included in each of the packets are the following:
*Interviewing a buddy at the same grade level.
*Best Memory.
*What he/she learned.
*Creating a comic strip from the first day of school, as well as a comic strip from the end of the year.
*Summer Planning
*Looking ahead to the next grade level.
There are four different flipbooks included in this pack (available here on Teachers pay Teachers)
*For 2nd graders going into 3rd grade!
*For 3rd graders going into 4th grade!
*For 4th graders going into 5th grade!
*For 5th graders going into 6th grade!
These are SOOOOOOOO easy to print! I have the page numbers listed in the packet. All you need to do is print your grade level flipbook back to back and double stapled! That is it! The kids cut along the dotted line on each page, and then complete the packet! I LOVE using Astro-Bright paper to print on, but white paper looks just as good, as the kids can then color their packet!
Thanks for looking!
-Dan M.
(Visited 390 times, 1 visits today)