As teachers, we are always looking for ways to complete formative assessments with students in the classroom, and there is no better way to engage students than Plickers.
Plickers is a powerfully simple tool that lets teachers collect real-time formative assessment data without the need for student devices.
Check out the video below to get started!
Happy Teaching!
-Dan M.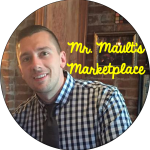 (Visited 808 times, 1 visits today)