We all know best teaching practice, right? Of course we do, but with so many students having a device in their hands these days, things are changing. We still know what best teaching practice looks like, but as teachers, we also need to bring those practices into the digital age.
15 years ago when I was in college, I remember thinking that I was going to go crazy if I heard the words,"Graphic Organizers" one more time! And then, once I actually started teaching, I knew why this was such a big deal…I used them EVERY SINGLE DAY to help my kiddos keep track of their learning and to help them stay organized.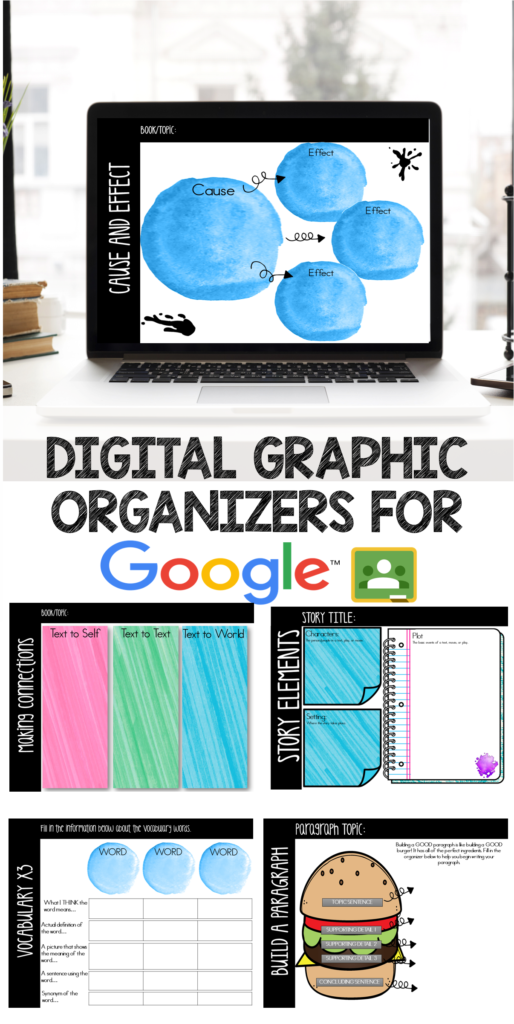 So now, we have to start thinking about how we can start bringing those organizers into the digital age. Chromebooks, iPads, and other devices are in almost every classroom, and with the growing use of Google Classroom, it makes sense that we need to bring our kiddos resources that still hold on to those best teaching practices, while also making them in a digital format.
There are so many resources available online to help you bring this technology into your class. One of the things that I created to help my kids out were digital graphic organizers. I took the standard organizers that we all used to and made them digital so the kids can use in Google Classroom. You share the document with students, they digitally fill it in, and then they can share it back to you to make sure they met the goals that you had set out for them! Check the graphic organizers out by clicking here!
Here is the KWL Graphic Organizer to try out for free. This is a video tutorial on how to bring the resource into your Google Drive and then how to share with kiddos in Google Classroom.
Let me know if you have any questions!! 🙂
Enjoy your digital resources!
-Dan M.
(Visited 5,734 times, 1 visits today)