Need some help with your vocabulary instruction? Need to bring in a few new resources to help your kiddos become engaged in vocabulary? This pre-taped webinar will explore a few new ideas, tips, and resources that will help you teach vocabulary LIKE A BOSS!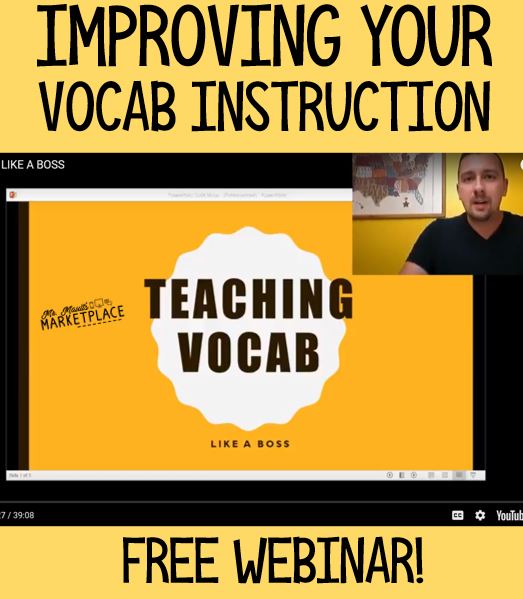 SPOILER ALERT!
Watch the entire video to find out how to get a few FREE resources to get you started with digital vocabulary instruction!
Enjoy and PLEASE let me know if you have any questions!
(Visited 133 times, 1 visits today)