I've said this before and I will say it again, Daily Spiral Review has been the BIGGEST game-changer in my math instruction. Practice does make perfect, right? Of course it does, if the practice is methodical and guided by a teacher. That's exactly what math spiral review is…practice under supervision from you, the teacher!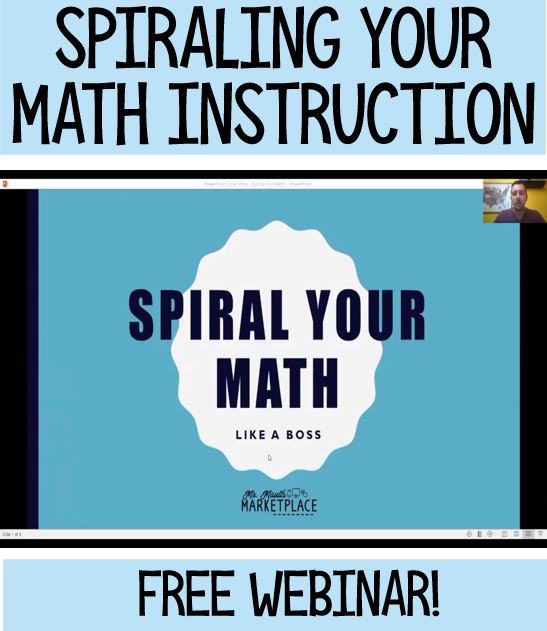 The spirals I use in my classroom include 8 questions per day and are completed at the very start of our math block. Some days we have our students working on the spiral independently, while other days, we have students work in small groups or with a buddy. Spirals work out really well if you can have the rest of the class working on their spirals while you work with a small group on their spiral. I like to think of this as guided math time, when I can sit down with a VERY small group to help with them with their weak spots.
Below is a webinar where I explain more about the spiral reviews that I use in my classroom. There is also a link to free trial of both 3rd and 4th grade spiral review pages to see if this is what you're looking for.
Click here for the 3rd grade spirals.
Click here for the 4th grade spiral reviews.
And, if you have ANY questions, please don't hesitate to ask! 🙂
-Dan
(Visited 485 times, 1 visits today)