Last year, our 4th graders and a few middle school and high school students started using Chromebooks. The kids LOVED completing their lessons on the devices, and let's be honest, this is absolutely where technology is headed. Google rules our lives!! 🙂 With that being said, I know that I need to begin creating more digital resources for my students. They complete research, use Google Classroom, and complete many other tasks on Chromebooks, but I definitely need to provide more opportunity for engaging lessons using Google apps.
I am still getting my feet wet in terms of creating digital resources, but I have been practicing and creating new resources to share with my kids through Google Classroom. Many of the resources I have created use Google Slides.
This digital resource has students complete writing prompts using a Would You Rather format. Students are given the choice between two things and then they need to write about what they would rather do. For example, one prompt read, "Would you rather be the President of the United States or be an astronaut flying into space? This is a super engaging prompt as is, but I also want my students to write a topic sentence, supporting details, and a concluding sentence. This digital activity has students writing the prompt, and then using digital tools within Google Slides to highlight their sentences using different colors. This is a simple way for students to see where their intro/body/conclusion actually are within their writing.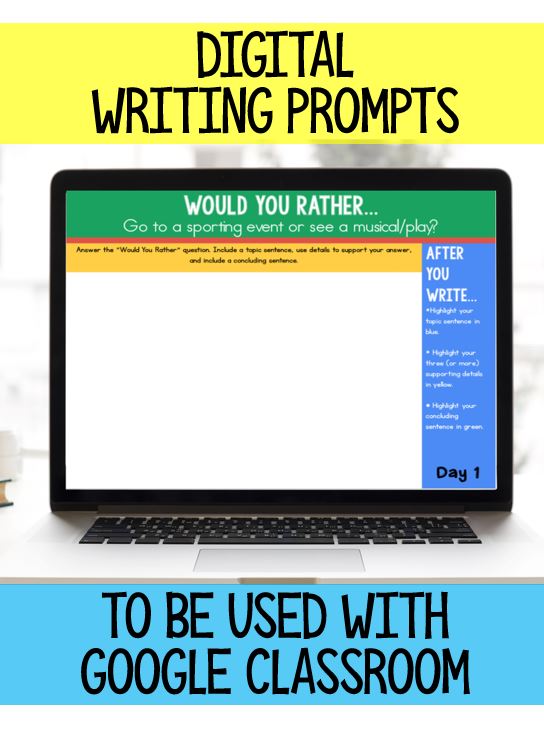 In this Google activity, students are also asked to edit a buddy's work. There is a page in the file where the author of the work needs to pair up with another buddy. The editor then reads the writing and rates the writing using emojis. At the bottom of the page, there are 4 different emojis the students can choose from, based on the criteria for each section of the rubric. Students drag the emoji up to the corresponding section of the rubric.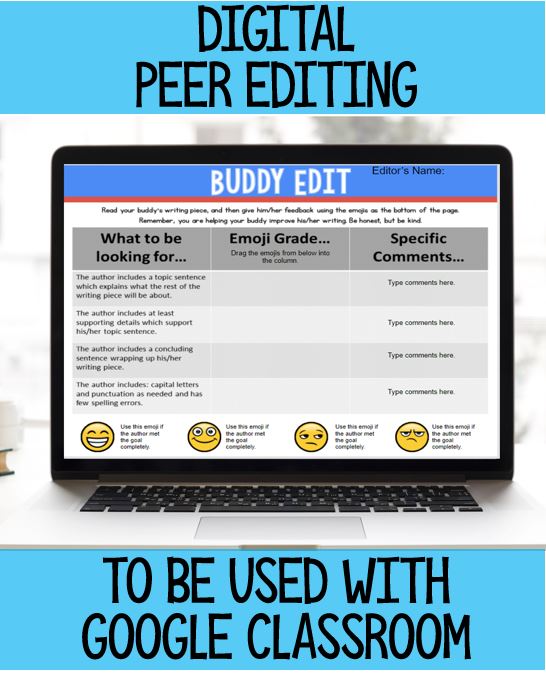 After the editor is finished, the author then can make changes to his/her writing piece based on the edits suggested.
I will have more digital resources coming soon, but this is a great way to get your feet wet with using digital resources with your students!
Check out the Would You Rather DIGITAL Prompts here.
Let me know if you have any questions!!
-Dan M.
(Visited 443 times, 1 visits today)