If you are like me, you're always trying to find something awesome for the first days of school. I want to engage, yet learn about the kids, while letting them tell their classmates about him/herself.

This back to school selfie project is great for the first days back to school. Using Google Classroom and Google Slides, share this project with students. They then take a selfie and use emojis to tell a bit about themselves. Once finished, students can print the project, cut, color, and glue together for a wonderful hallway or bulletin board display.
This project includes all appropriate emojis. Students copy and paste the emojis they need to answer the questions that are included to tell the teacher and classmates about him/her self.
All directions are included for both the teacher and the students. In order to use this project, students should each have a device that they can use to take a picture and use Google Slides. If students do not have a camera on his/her device, you could always take a picture and have students glue this inside of the picture frame.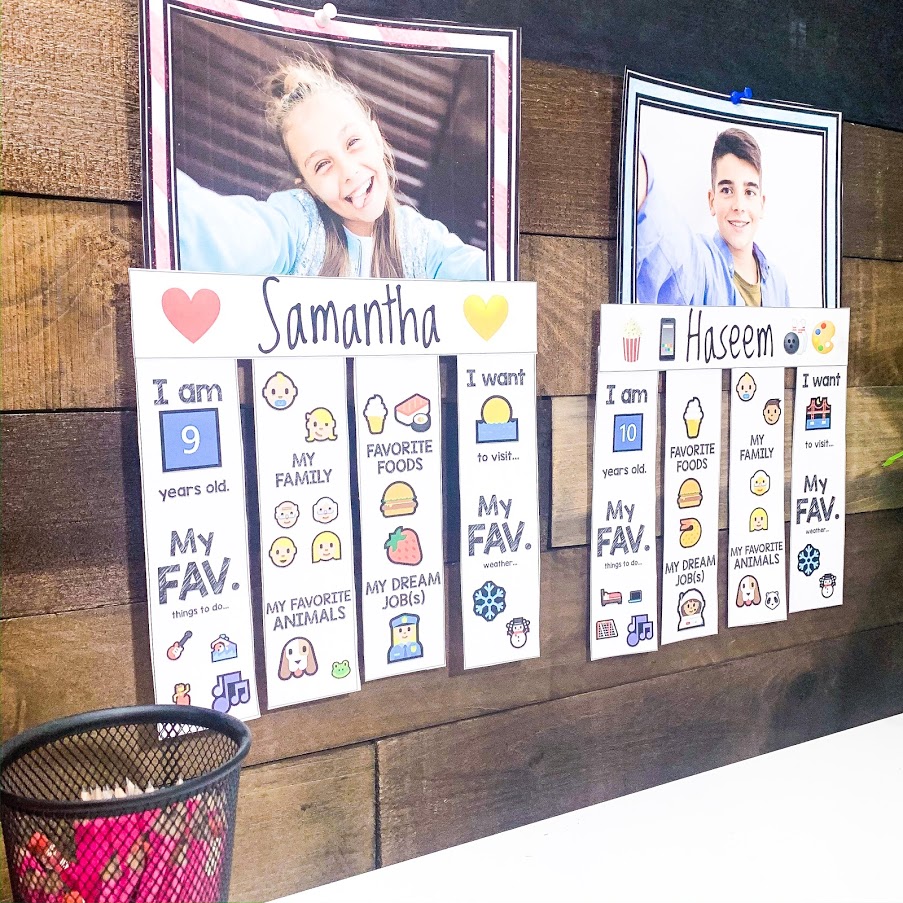 To use this project:
Download
Share with students in Google Classroom.
Have students open in Google Slides.
Students will take a picture and answer all of the questions using emojis.
Either students or the teacher can print the project!
Students then cut and glue this together.
Hang in the hallway or on a bulletin board!
This is also perfect for open house!

Thanks for stopping by!
Happy Teaching!
-Dan
(Visited 1,044 times, 1 visits today)