I have had a ton of people asking me about the best way to have a live meeting with students. I am going to suggest if you want this to be truly LIVE that you use Google Hangouts Meet, and here's why:

1. You can meet with up to 25 people at once. So, you plus another 24 kids. I know this isn't enough space for high school, but it gets SUPER overwhelming if there are a ton of people in a live webinar, anyways. So, if you can, break up your sessions into smaller groups.

2. If you are a Google School, you have access to Hangouts Meet already!

3. You can easily share the room link with your students, and they will be able to join, as they already have Google accounts, too.

4. Students can join via app, computer, laptop, Chromebook, cell phone, or tablet.

Read about how I set this up below.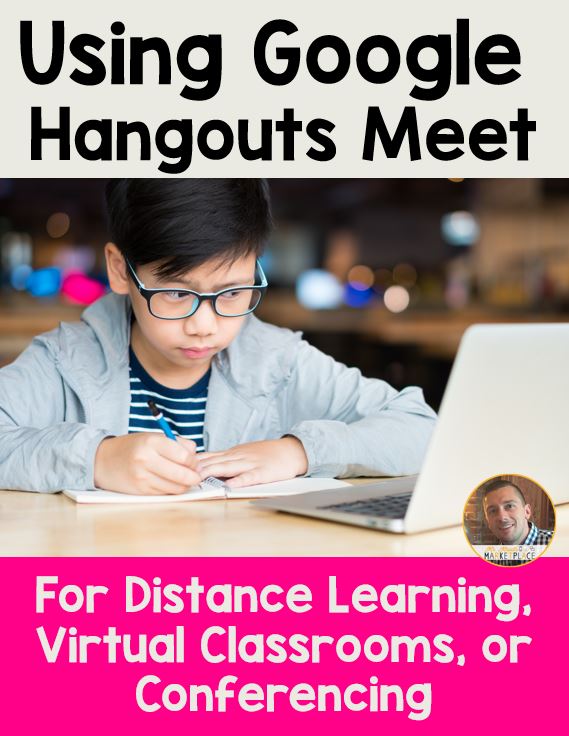 Here is how I would suggest setting this up for your students:
1. Go to your Google Calendar (calendar.google.com). Make sure you are logged in using your school Google account.
2. Click on the date that you want to do the live session. Create a title for this session and then select the correct time.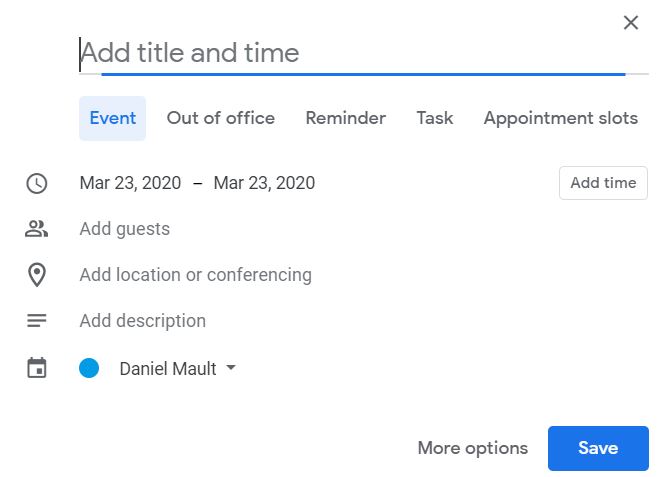 3. You will see a button that says "Add location or conferencing." Click on "add conferencing" and a link will pop up. This is the link you will share with students to join your Google Hangout.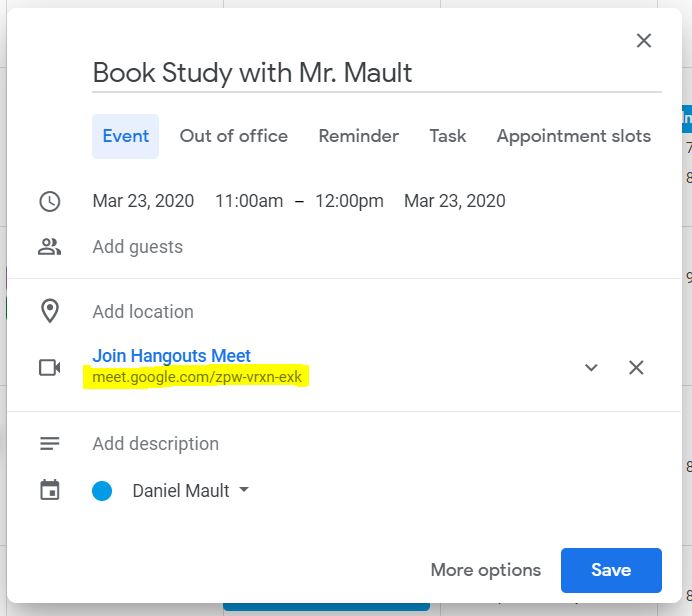 4. I would suggest posting this in your Google Classroom and only assigning it to the students you want to show up to this Hangout Meet. You can also send this to parents (depending on your grade level) to let them know that you will be holding a live session with students. Your circumstances may be different, so choose whichever way makes the most sense for you.
5. At the time of your session, click on the room link and make sure your microphone and video are on. Students will do the same thing on their end. You will need to "accept" them into the room as they enter.
Once you are in, you will notice that you, as the owner of the room, have the ability to turn off microphones and videos of others. You will also see that you can share your screen, which would be helpful in many cases.
Please let me know if you need any help with this or have questions.

If you are interested, you can gain access to the Teacher Rock Star Digital Portal, which has free resources to use with Google Classroom and Google Slides. Sign up here.
(Visited 2,582 times, 1 visits today)