Have you ever been to an escape room? My favorite escape room ever was a Harry Potter themed room, which included multiple Hogwarts themed clues and riddles in order to escape. When I first went to that escape room, I decided I needed to create escape rooms for my students!
With the current situation that we're in, I decided that the old style escape room that we would complete in-class needed to change a bit, which is why I decided that they needed to be completely digital.
I just finished working on two different digital escape rooms; one called Escape the Bakery and the other called Escape the Video Game.

Each escape room also comes with a video introduction for students, which immediately engages them in the task!
In Escape the Bakery, students are told that they have been stuck inside of a bakery until they can make their teacher a cake! I tried to make this fun and engaging, yet educational. The students receive a Google Slides file, which you can assign inside of Google Classroom. This file includes all of the questions students need to answer. The problems are a combination of math and riddle-based, ensuring TRUE problem solving!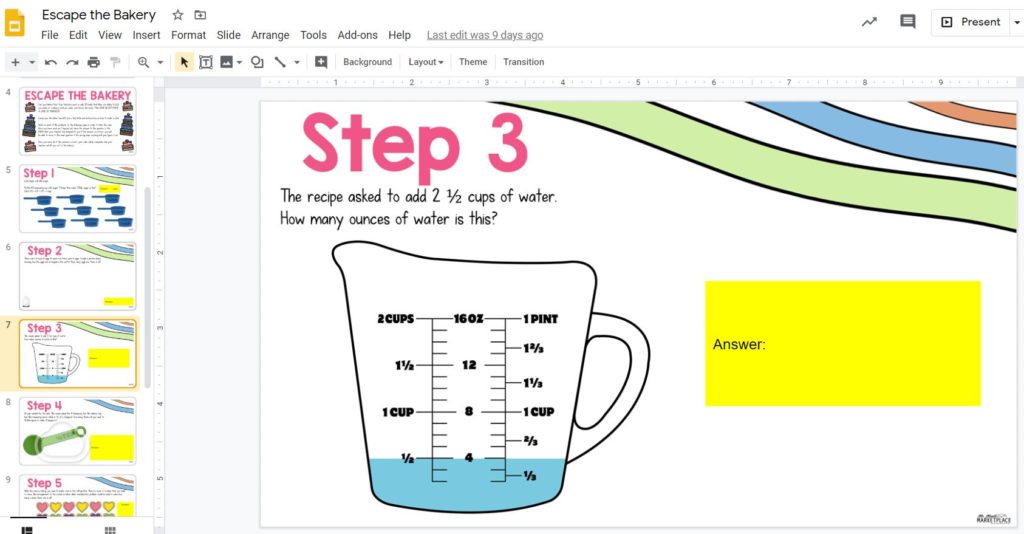 Students are also given a Google Form, which you can also assign inside of Google Classroom. This Form is the answer checker, but in this scenario, we are calling it the OVEN. Students place their answers inside of the OVEN to see if they have the right answer. If they do, they can move on to the next question, but if they are wrong, they are not allowed to move on. The Google Form has been set up this way! Once students are finished, they receive a message saying they have finally escaped the bakery!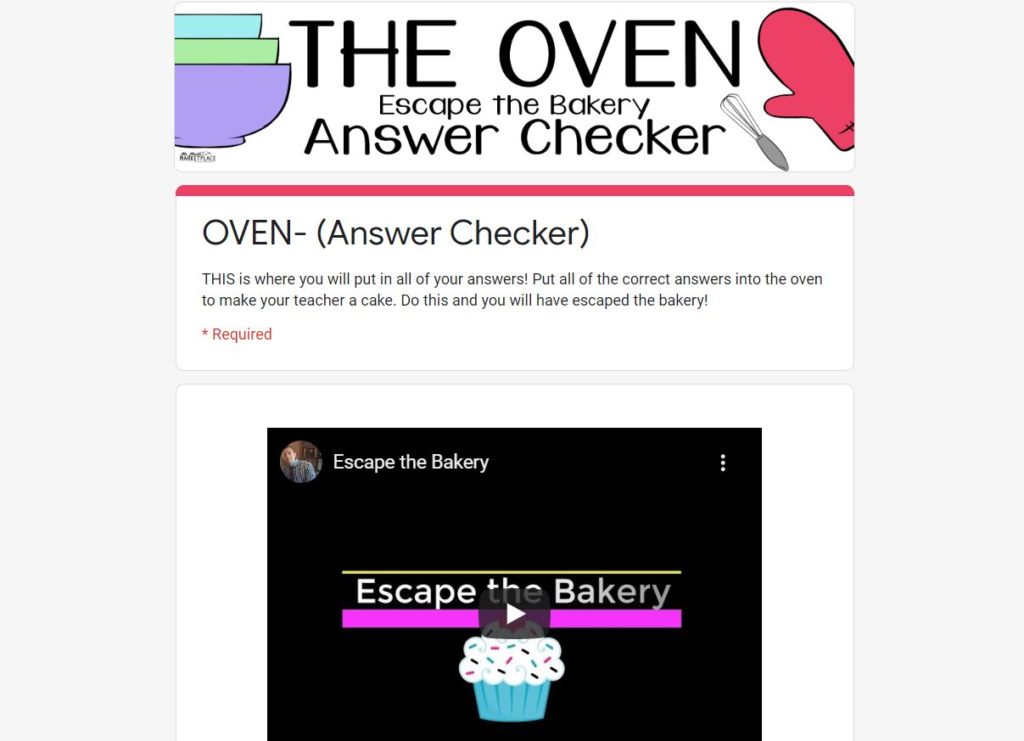 The escape rooms are SO much fun for students and require very little teacher input. Win-Win!
As mentioned, I also have an Escape the Video Game, where students were sucked inside of a video game. To escape, they must answer all of the questions from the Game Master! This escape room is more riddle-based, with an infusion of math concepts.
Snag the Escape Room Bundle here.

Let me know if you have any questions!
Hope your kiddos enjoy!
-Dan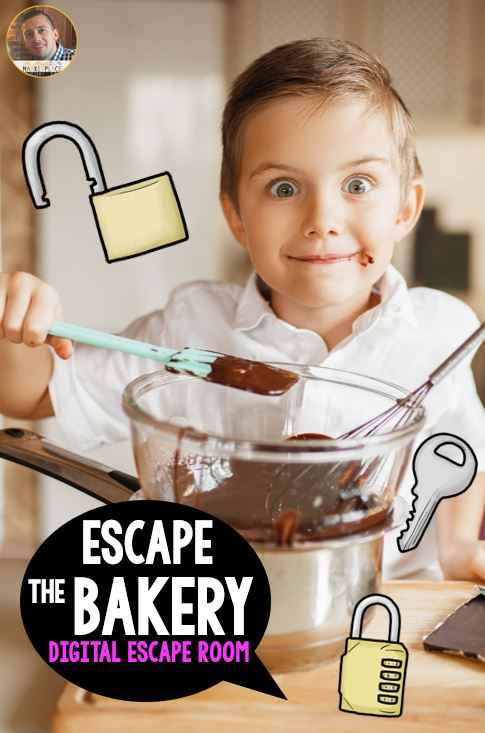 (Visited 1,830 times, 1 visits today)