Every year I struggle to find read-alouds for the first day of school. I've used bucket filling books, character ed books, along with books that explain to kiddos that it's okay to make mistakes, and numerous other titles and themes. But, this year I wanted more than that. I wanted a few books I could read during the first week to inspire kids to be readers and to set them off on the right foot, and to get them excited!
Over the course of the next week or so, I will share a few books here on the blog that you may enjoy reading to your kiddos during the first day or week of school!
Book #1- Rules of the House, by Mac Barnett
The first book I chose to share, and one of the favorites that I found to bring into my room is called "Rules of the House," by Mac Barnett.
I am going to read this book to my students right before we make our classroom rules. This is a story of Ian and his sister Jenna. They are going on a trip to a cabin, but we find out even before they leave their own house that they are very different kids. Ian follows all the rules, while his sister does not! Not only is the book quite funny, but it also teaches kids great morals about the bonds of siblings, and the consequences of breaking rules.
To go along with this book, I created a few lesson ideas which I am going to use in my room during the first week of school. Included in this bundle of goodies are 8 comprehension task cards, which I am going to give to my kids right after we're finished reading the book. We will then come back together to discuss a few of the kids' responses to the task cards.
Next, we are going to begin talking about rules. Included in the pack is a page asking students to interview each other about the importance of rules. Each student is asked to interview 4 other people about the general importance of having rules at home, at school, and in the classroom.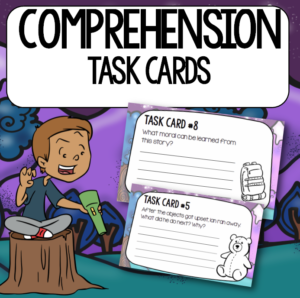 We are then going to discuss consequences for not following rules. Students are going to be given 4 examples of rule-breaking. Students will then need to write UNFAIR or UNUSUAL consequences for these scenarios.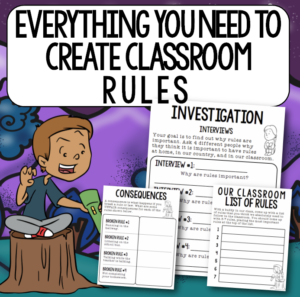 Lastly, students will begin working with a buddy or two to create rules for our classroom, which will be brought back to the entire class to determine our official classroom rules.
Honestly, if you haven't seen the book, please go check it out. It is a little spooky and scary at times, so I wouldn't suggest the book for really little ones, but definitely grades 2-6ish would love the story.
Resources:
The book "Rules of the House" is available here on Amazon.
The resource packet to go along with the story is available in my TpT store by clicking here.
Thanks for stopping by!
-Dan M.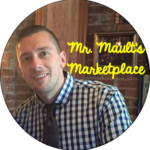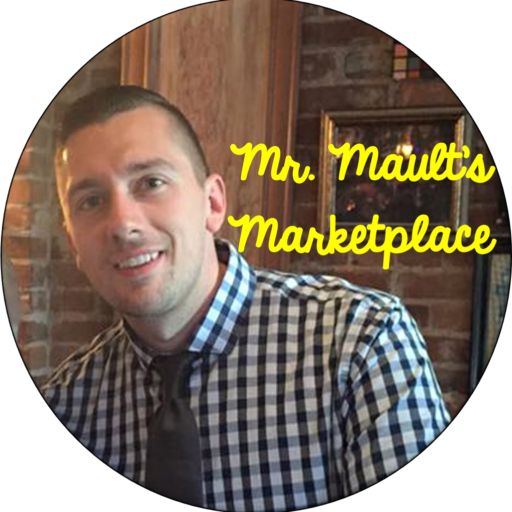 (Visited 631 times, 1 visits today)