This "All About Me, Back to School" flipbook is perfect for the first few days of school. It allows you to get to know your students, your students to find out a bit about you and students to meet their classmates! This 7 page flipbook is engaging, fun, and a a great way to start the year!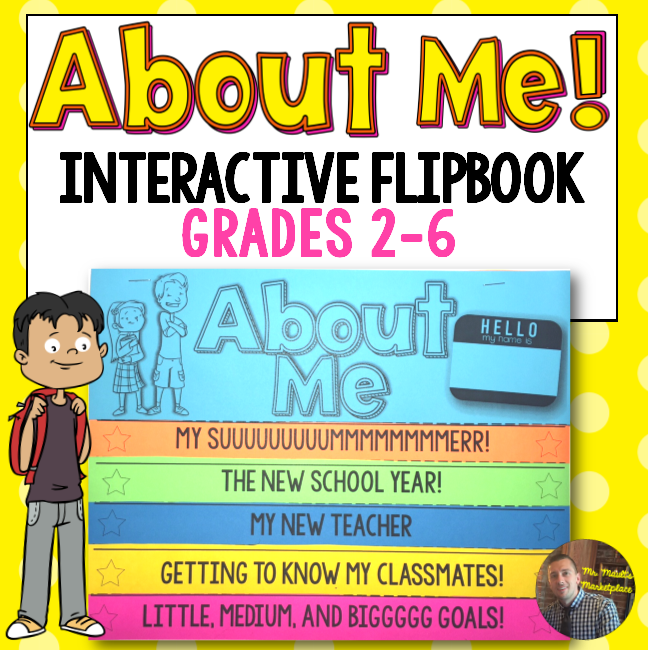 Included in the packet are the following:
*Finding out basic information about the students/self portrait
*A summary of the summer!
*A top 5 list of the upcoming school year!
*Questions for my teacher.
*Getting to know classmates.
*Setting and achieving goals!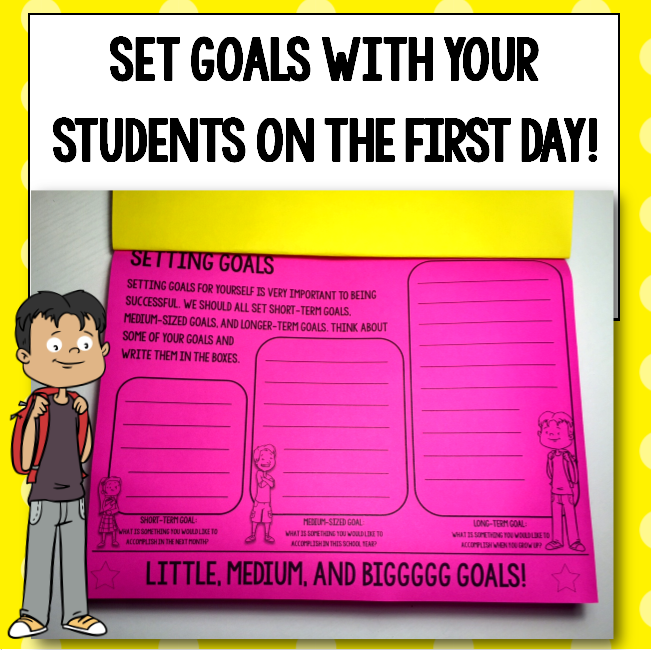 This are SOOOOOOOO easy to print! I have the page numbers listed in the packet. All you need to do is print single-sided and double stapled. That is it! The kids cut along the dotted line on each page, and then complete the packet! I LOVE using Astro-Bright paper to print on, but white paper looks just as good, as the kids can then color their packet!
Happy Teaching!
-Dan M.
(Visited 208 times, 1 visits today)