We always talk about Google Slides and Google Docs, but we rarely use Google Sheets with students. This is an attempt to teach students in grades 2-5 a bit about Sheets in a FUN way using Mystery Pixel activities.

See all Mystery Pixel resources here.

Here's the quick version of what kids will do…
1. Students research a topic using web sites, materials, and videos included. 2. There are questions included for students that they need to find the answers to based on the information provided.
3. You share a Mystery Pixel Google Sheet with students inside of Google Classroom. As students find the answers to the questions included, they plug them into the cells in the Sheet.
4. IF students type in the correct answer. they will see a few cells pop up on the right hand side with a specific color inside.
5. Once students finish all of the answers, the entire area will be covered with filled colored cells, which will create a Mystery Pixel Picture.
Assign in Google Classroom
After opening the file after it is downloaded, you will want to assign this inside of Google Classroom. To do this, open Classroom and then click on Coursework. After hitting Classwork, click on Create, and then on Assignment. Now attach the Mystery Pixel file using the Google Drive link. Once attached, you will see a small drop-down menu. Make sure that you click on "Make a copy for each student." This will force a copy of the resource to each of your students.
Print Questions and Materials
For each of the Mystery Pixel activities, students will need specific task cards or materials. Each pack will tell you what you need. Print these resources out for students so they know what they need to research. I would suggest pairing students up so you don't need to print out as many of these resources. An alternative would be to assign these materials inside of Google Classroom, as well.
Have Students Begin Researching and Plugging in Answers
For this to work properly, students need to type in the correct answers. This is all coded for you and students to use, but the conditional formatting that is used requires that students type in the PERFECT answer, which means that it needs to be spelled perfectly.

Once students begin typing in the right answers, they will see cells popping up. For this example, students are researching NASA and space, and plugging those answers into the Sheet. Once students type those in, they will begin seeing colors pop up.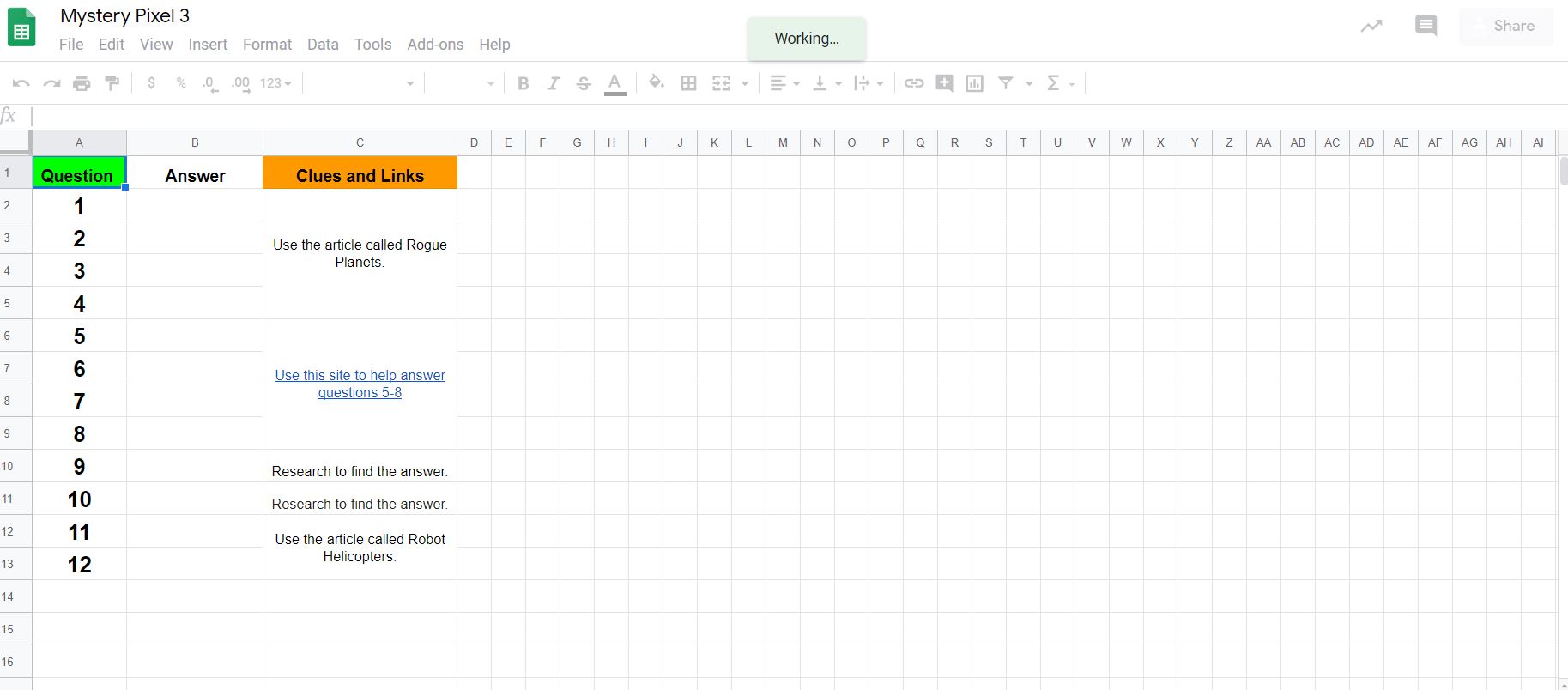 Once students type those in, they will begin seeing colors pop up.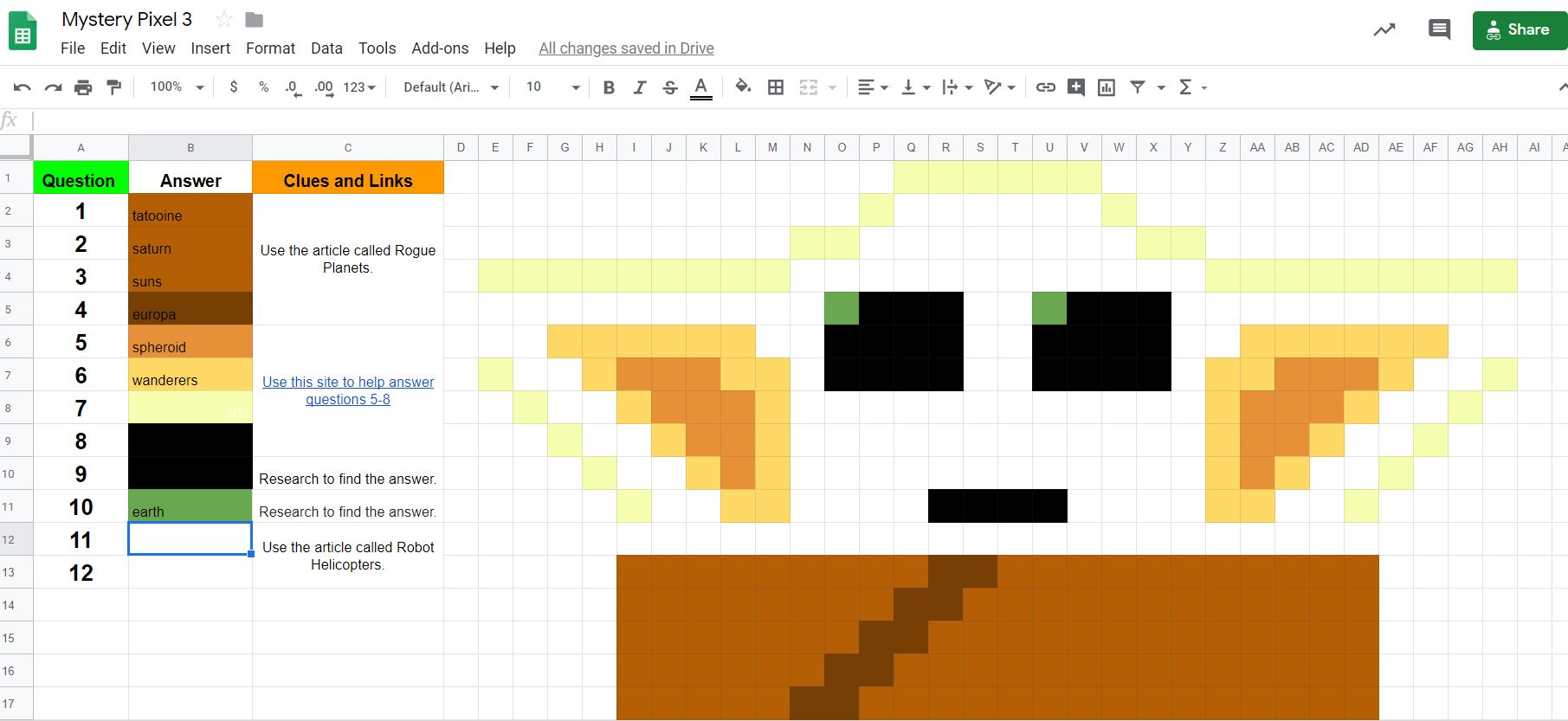 Completed Mystery Pixels
Once students type in all answers, they will see the completed picture. If there is a part of the puzzle missing, they have incorrect answers. This is a great challenge for students to find the correct answers.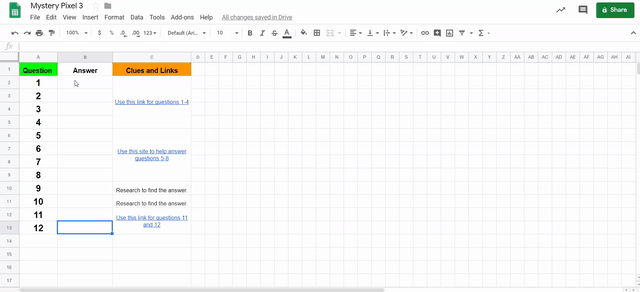 Available Mystery Pixels
Right now, there are MULTIPLE Mystery Pixel activities available.

Click to see each activity:
*Baby Yoda Mystery Pixel

*New Year's Mystery Pixel

*Hanukkah Mystery Pixel

*Winter/Christmas Mystery Pixel

Enjoy and Happy Teaching!
-Dan
(Visited 5,632 times, 1 visits today)