Okay, so I play Pokemon. What of it? No judging! 🙂
As I was playing last weekend, I couldn't help but to think of all of the simple and mental math I was doing. How many more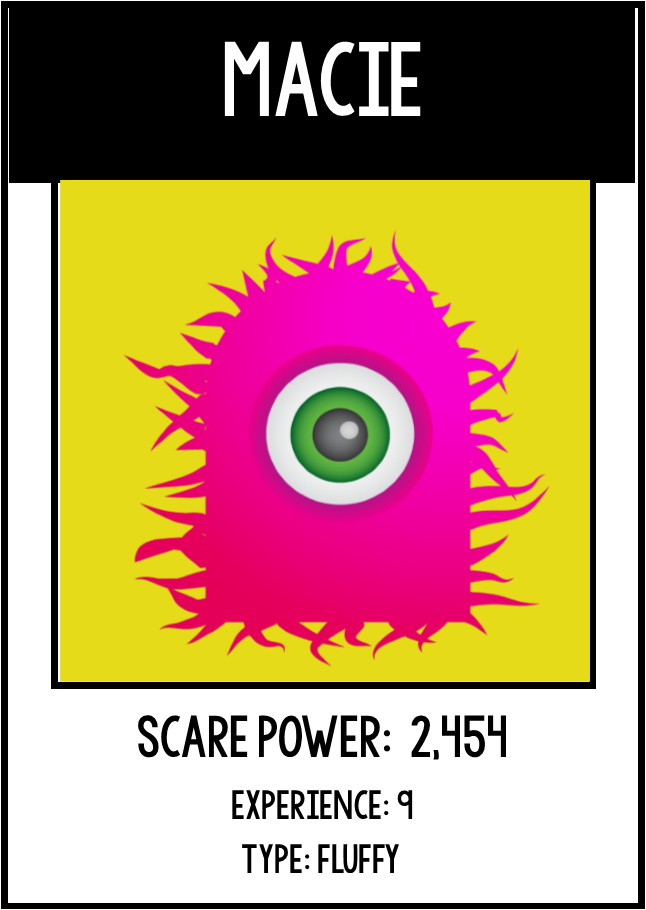 Pokemon did I need to evolve Pikachu? How many more candies did I need? There is constant basic math skills! I obviously didn't want to use Pokemon in school, but I started thinking about what I could develop to help out my kids' math skills. So…here it is: My Monster! Math Trading Cards. Nothing to do with Pokemon, or evolving, but instead a trading card game that will help teach basic math concepts, while engaging students!
Below is a description of how this all works!
The Complete My Monster! Game is available here.
What You Need to Begin:
You will need to print the My Monster trading cards. There are 216 cards. These are on 27 pages. I would HIGHLY suggest printing these in color, and laminating them before you cut them out. You will be using these cards for all activities, so you want to make sure they are durable. Also print out the My Monster posters, which show the rarity of the monsters. Post these in your room.
How to Begin with Students:
Talk up the cards! Explain to students that they are going to begin playing games using My Monster! trading cards. Show the kids the cards and explain the rarity of some of the cards, as well as explaining that they will have the chance to earn new cards and trade with friends. Tell students that today they will receive 8 cards. Have each of the kids choose their cards. To get to know their cards, have them lay out their cards from greatest Scare Power to the lowest. Explain to students that there are two important numbers that they will need to know about: Scare Power and Experience. These will be used in each of the activities.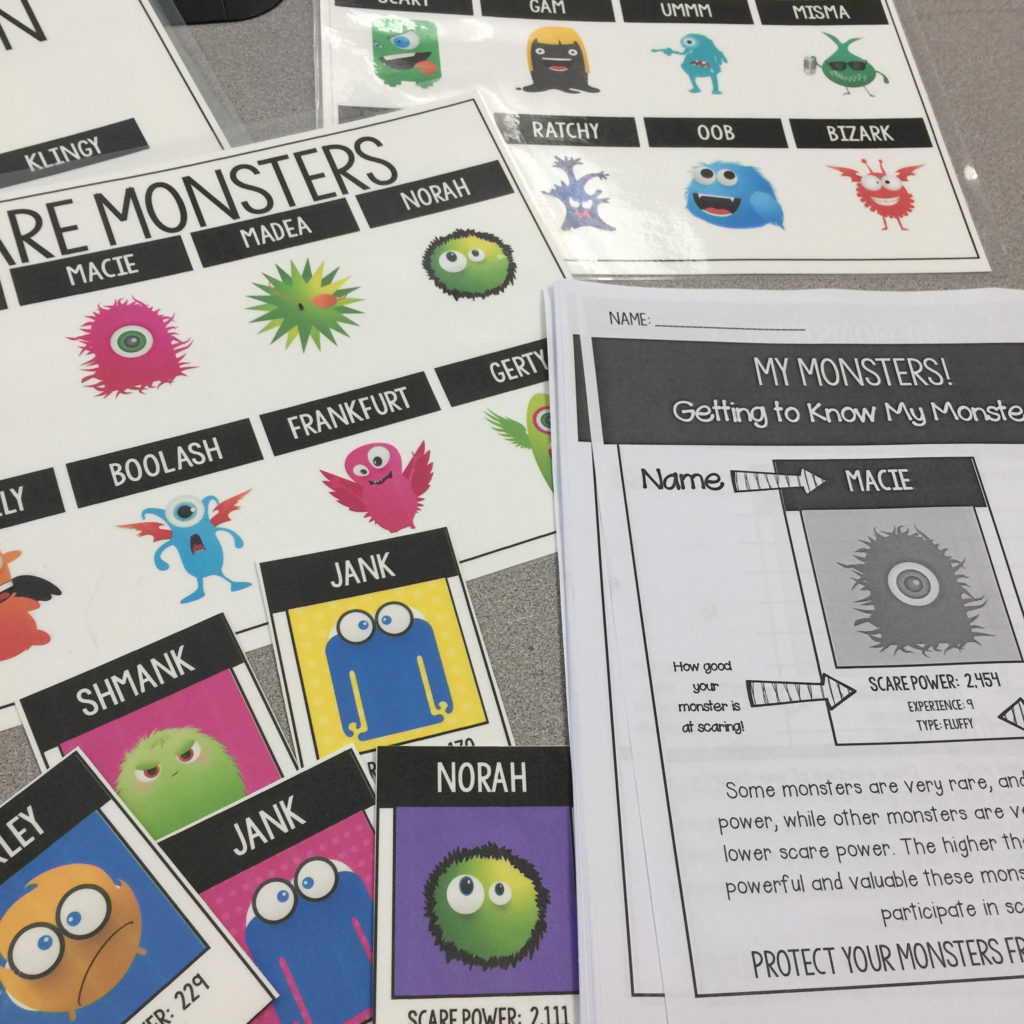 I made quite a few games to go along with My Monster! Trading Cards. Of course, you do not need to use all of these activities. With that being said, you can also use specific games over the course of multiple days. This will reinforce the skills, but also keep kids trading and obtaining new cards. My kids want to play during math, as well as at other times throughout the day. Of course I let them. 🙂
Right now, the following activities are included:
* Getting to Know My Monsters– Ordering numbers (greatest to least)
* Comparing Numbers (into the thousands)
* Addition Properties (associative, identity, and commutative)
* Adding Groups of Ten
* Adding Groups of Hundreds
* Estimation to the Hundreds
* Subtracting Groups of Ten
* Subtracting larger numbers (up to thousands)
* Multiplying single digit times double and single digit numbers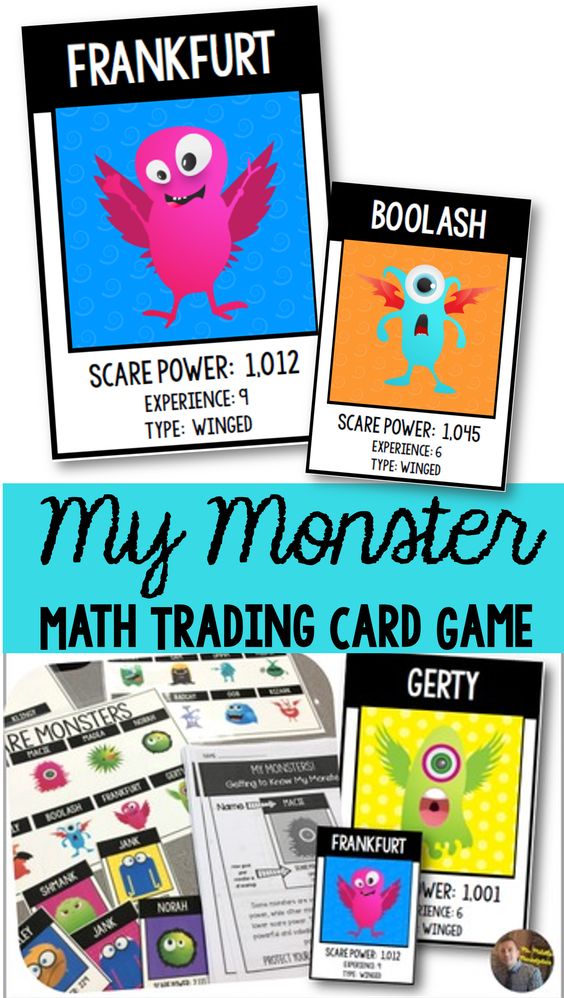 The kids are LOVING this game, and they are so excited to get new cards, trade cards, and win brand new cards after playing the games. Best part? The kids are even asking to play at playtime! Ummmm…yes please! If you want to do more math review at playtime, be my guest! 🙂
There will be more games added to the pack soon! If you have ideas for new games, please let me know and I will work on them!!
Thanks for looking and have fun!
-Dan
(Visited 528 times, 1 visits today)