Growing plants in the classroom can be fun and easy. This year, a parent of one of my students wrote a grant and got us a Click and Grow Indoor Growing System. The small system has a base that fills with water, three round pots that fit inside of the base, and an LED light arm that extends above the base.
The initial kit comes with 3 basil planting pods that fit inside of the pots. The pots have a tube that reaches down into the water-filled base, which gives them a continual water supply.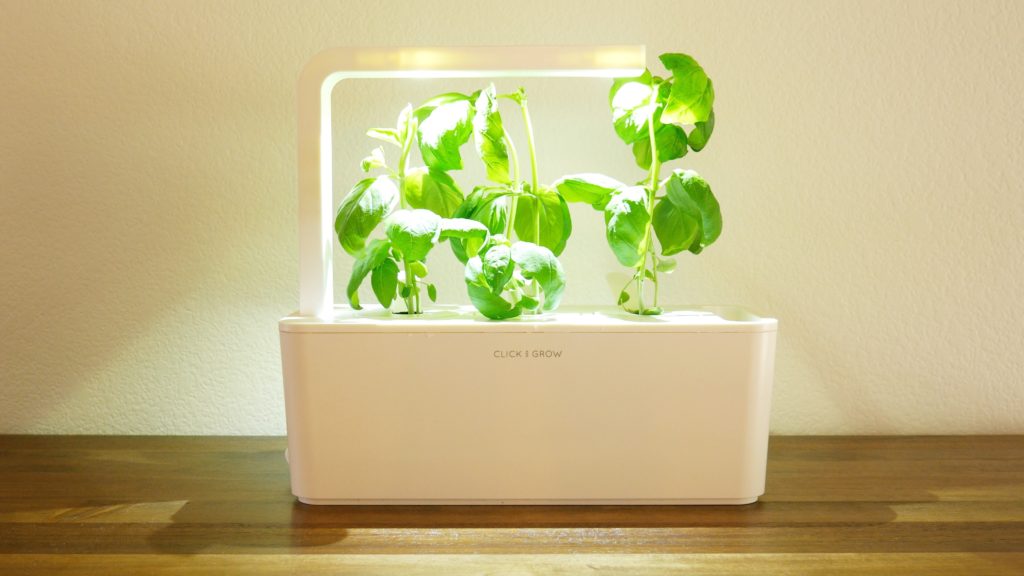 We started the year with one system, having a few of the kids help me with prepping the plants and taking care of them for the first few weeks. Of course, throughout the time, we had conversations in class about plants, what they need to grow…the basics. After I saw how interested the kids were in this system, growing, and taking care of the plants, I decided to get a few more of the Click and Grow Systems. Yes, I know, they are expensive, but I used donorschoose.org, wrote a grant, and in a short time had enough donations to get 3 more systems.
Now, our growing got really interesting. Having 4 Click and Grow systems, we designed an experiment. Here is what we did with each growing system:
1. Basil Pods- Just LED lights included with the system.
2. Basil Pods- LED lights included, near the window with plenty of sunlight.
3. Basil Pods- No LED lights, near the window with plenty of sunlight.
4. Basil Pods- LED lights in a neutral place in the classroom with Miracle Gro.
The kids came up with these 3 test groups, along with the control group. The kids made a hypothesis and then we waited, watched, and documented our results. My class was so excited to come in each day (especially after weekends) to see the progress of each of the plants. We had deep conversations about what was happening, why it was happening, and what we should have done differently. After these plants were fully matured, I bought small clay pots on Amazon, we replanted the basil, and the kids were so excited to do another experiment with different plants (we did tomatoes next). You can buy replacement pods on Amazon, but you can also just buy seeds and potting soil. It's a bit messier, but it works just fine and makes for a fun afternoon.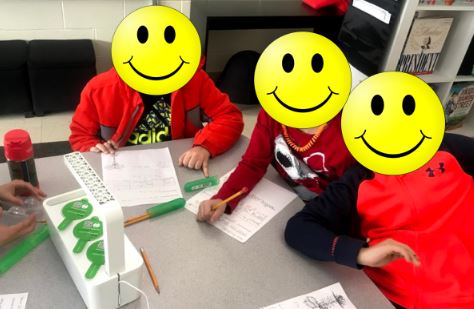 Seriously, the kids had so much fun with this project, and honestly, so did I! We will definitely be doing this again next year!
You can get materials here:
*Pots for Replanting
*Click and Grow System
*Replacement Pods
*Tomato Seeds
*Miracle-Gro
AND, don't forget, you can always ask your PTA/PTO or donorschoose.org for funding!
Enjoy!
-Dan
(Visited 556 times, 1 visits today)