Back to school time is always overwhelming, but also fun. It's a fresh start. A chance to put your new room together! A couple of years ago, I started putting up a 40 book challenge bulletin board. My goal is to have students read 40 books each year and this was a way to have it right there in front of students ALL YEAR LONG.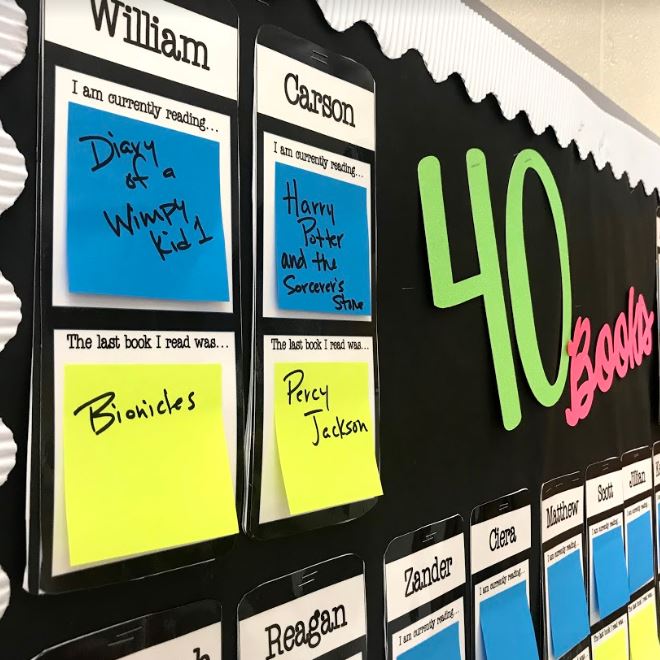 I created a sheet for each of the students that is placed on the board where they place two Post-Its. On the Post-It note, they write which book they are currently reading, as well as the last book they read. This holds kids accountable, as well as making it super clear to me which kids have a book and which kids may need some help finding a new book. It also works out well for other kids to see what their friends are reading and have read. Perfect for motivational reasons!
Under each of the top pages, there are a few other sheets that have books in different genres. As kids read books throughout the year, they place the title on this sheet. Our goal for the year is that students complete 40 books per year. Now, let me make it clear, I don't always make it mandatory for students to reach this goal, and to be honest, I don't expect it at all. Some of the kids are reading HUGE books and clearly will never reach the 40 book goal. They may not reach 20, but through conversations with these kids, they know where I stand.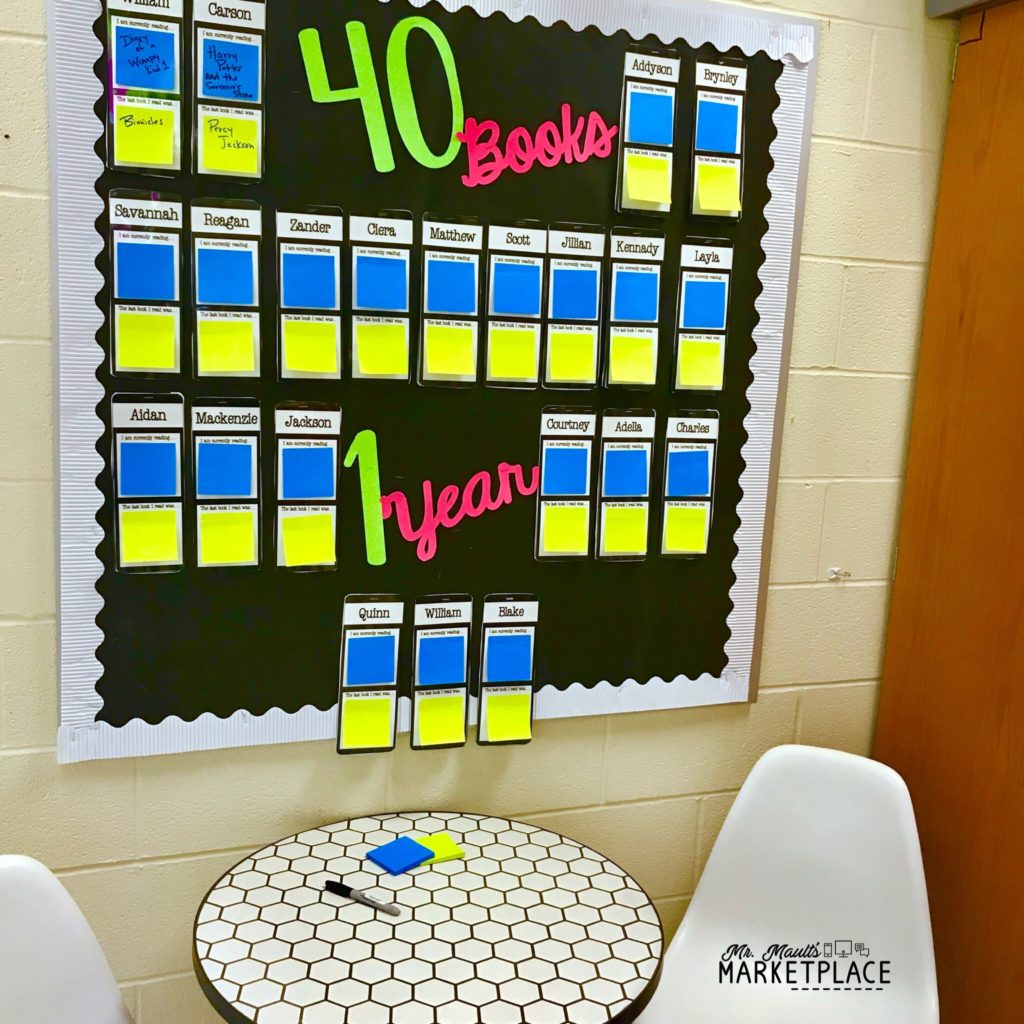 Setting this board up is fun and can actually look really good in the classroom. I know rooms get messy and crazy looking throughout the year, but this board always looks good, even at the end of the year. I placed a small table under the bulletin board that always had pencils, sharpies, pens and Post-It pads. I HIGHLY suggest you get Neon Post-It pads to use throughout the year to make your board look AWESOME!
Things you'll need:
*NEON Post-It Pads
*Book Challenge Pack
*Neon Bulletin Board Border
Hope your kiddos enjoy!
-Dan
(Amazon affiliate links are listed above)
(Visited 6,007 times, 1 visits today)