If you are looking for EASY daily math rotations, you are in the right place. Math rotations have made my math block so much better and my students so much more successful. This year is the first year we have truly used this model and I could not be any happier with the results.
If you want the shortened version of how our math block looks, here it is:
Math Mini Lesson- 15 minutes (or less)
Group Practice- 5 minutes
Math Rotation #1- 12 minutes
Math Rotation #2- 12 minutes
Math rotation #3- 12 minutes
Closing Math Meeting- 5 minutes
Exit Ticket- 5 minutes (or less)

This is a grand total of approximately 1 hour and it's the easiest and BEST hour of teaching all day long!
I use this model with third graders, but I know those using this model at 2nd grade and at 4th grade with great success, too!

What do I teach during the mini-lesson?
We use a math series and we have an amazing curriculum map, so we just follow along with the lessons in our book. I teach the meat of the lesson in 15 minutes or less. We all know that anything over 15 minutes is pointless anyway! I call this "teacher time" in class, but I know this is the "explicit instructional period" of my math block. I start with an "I can" statement that I place on the front board. This statement is something that students can understand.

I set my "I can" statements up like this…

I can…

So I can…

I will show success by…

The "I can" is specific to the current day's lesson. The "So I can" relates to the bigger goal of the unit. The "I will show success by" is a measurable goal that the students have for the day. I usually link this to the exit ticket at the end of the lesson. For instance, if the exit ticket is 5 questions on the concept, I may say, "I will show success by answering 4 out of 5 questions on the exit ticket correctly."

During the lesson, keep it pin-pointed and don't take TOO MANY questions. You want to make sure that every single student is getting the same information. You will have time during the rotations to focus in on individual students and his/her needs.
What is group practice?
The next SHORT section of the lesson is group practice. During this time, you will give students a few problems to work on based on the lesson's topic. You will complete these as an entire group. Model, model, model and then allow students to complete a couple of problems alone to see how they do.

This is a short portion of the lesson. It is also a great time to clear up misconceptions before going into the math rotations. You can also collect the work you have students do during this time. This can help you pull students during rotations. You should easily be able to see who needs more help with the topic, who is almost there, and who you need to challenge!
What are the rotations?
You have some freedom here, but I will share what I do during my daily rotations.

I change things up at some points throughout the year, but here are the rotations I use:

*Math Tech
*Math By Myself
*Spiral Review (Click here for spiral review for 3rd grade OR 4th grade)
*Buddy Math
*Math Game

We only do three rotations per day, which are a total of 12 minutes each. We ALWAYS do Math Tech and Spiral Review, as these are mandated in my district. The third rotation is usually Math By Myself, but I do swap this out at times.

Math Tech
My students ALL complete Xtra Math (fact fluency website) first and then go to Prodigy (math Gaming website). Xtra Math is mandated, which is why this is a part of my rotation.

Math By Myself
During this rotation, students complete a page or two of work connected to the day's lesson. I typically use a page directly from our math series. We have a consumable math book, so the kids tear a page out of their books and work on this during Math By Myself. This is also the group that I spend the most time with. I plant myself at a table during this time and call students over to ensure learning is taking place. I work with students on the Math By Myself page, using manipulatives and extra materials that students may need to understand the information for the day's lesson.

Spiral Review
This is also a DAILY rotation. I created math spirals for third graders that they can complete alone, with little guidance from me. Students complete this page every day. We usually go over this page either at the end of the math lesson (if there is time) or at another time throughout the day. I have also just collected this, grade the work, and then give this back to students. It really depends on our day and where I have time to fit this in. I love the daily spiral as it's an easy way to ensure that students are practicing past standards that we have learned. Third grade is here and fourth grade is here.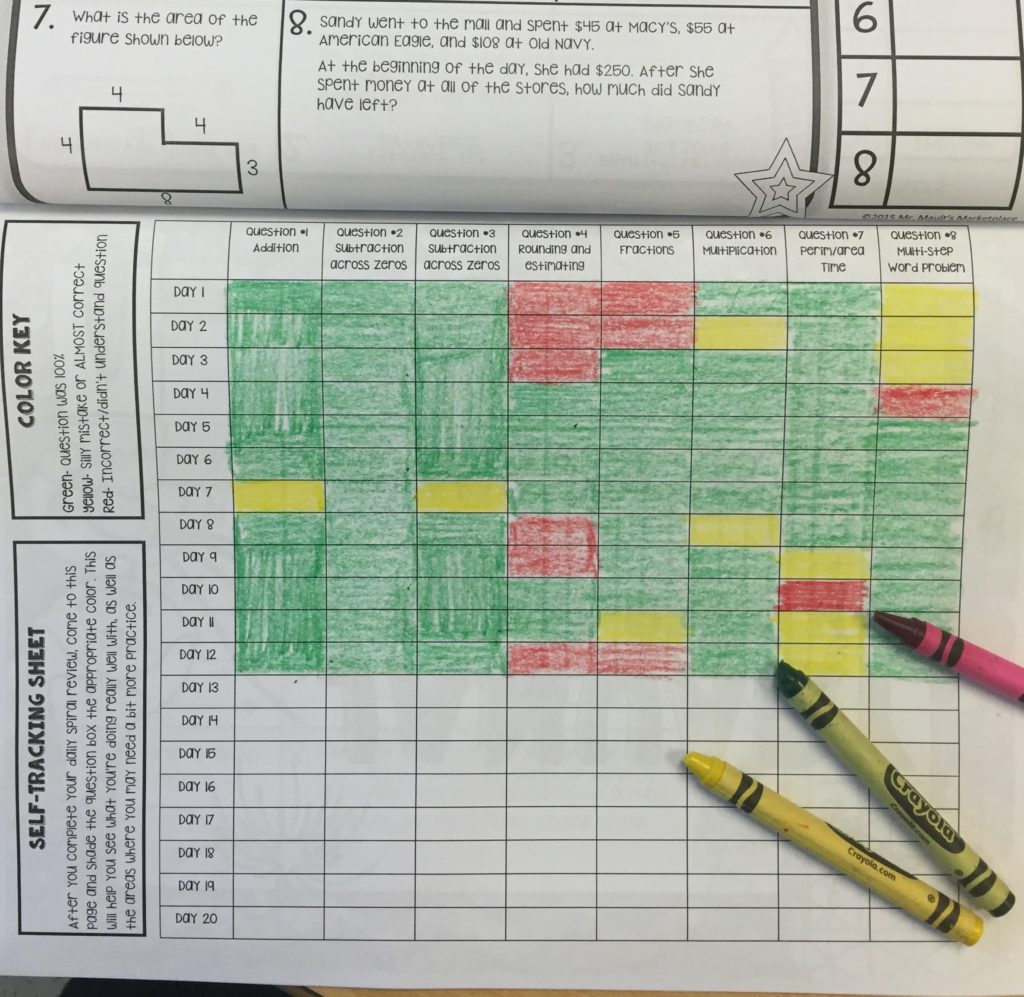 Buddy Math
Students love Buddy Math, although we don't do this every day. I will give kids a page or two that goes along with the lesson for the day. Students work with one other student to complete this page. It's great to hear the conversations they have with each other.

Math Game
This is also a rotation that students love, but we don't do this every single day. In our math series, there are a bunch of games that students can play. I have also created math games or have found some great games on TpT. I print off these games and have students play them during this rotation. It's a great way to have students practicing the day's concepts/topics in a FUN way. At the beginning of the year, my students played the Monster Math games that created using Monster Trading Cards! They had a ton of fun with this. Check this game out by clicking here.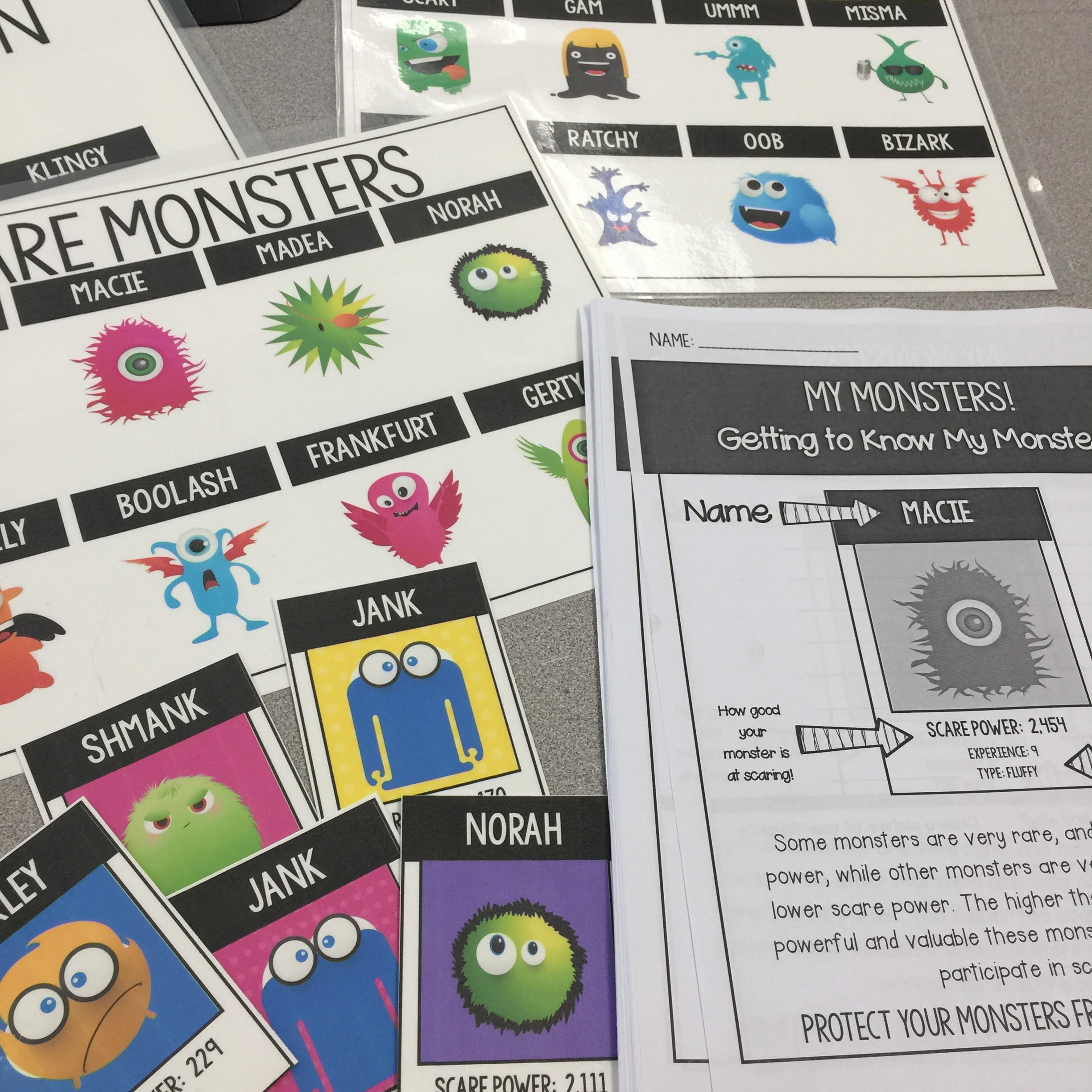 What's closing math meeting?
After all of the rotations are complete, we meet back at the front rug to chat about the day's learning. I recap the "I Can" statement and we talk about the day's biggest takeaways. I also talk about misconceptions and important things that I may have missed earlier. It's honestly just a great way to close out the math lesson.
Lastly…exit tickets!
The last thing we do each day is an exit ticket. Some days this is 1 question, while other days this is 5 questions. This is meant as a FINAL check for understanding for students. I look at these as a way to guide my instruction for students. I usually know at this point what students are capable of and how the lesson went, but this is a way just to make sure that nobody fell through the cracks of my lesson.

I typically find that students are mastering the material, because I was able to help students throughout, but if they do fall down on the exit ticket, I will try my best to work with them at some point during that day or during math again the next day.

It doesn't happen often, but if I see that a majority of the students are still having trouble, I know that I need to adjust my next lesson.

There are so many ways (especially if technology is available to you) that we can do exit tickets. You can use a piece of paper, which works just fine! You can also use tools such as Plickers, Kahoot!, Quizlet, and Google Forms to assess students quickly. Many times, I will make a quick Google Form and place it in Google Classroom. This is AMAZING as I then receive the results digitally and they are SELF-GRADED!

I have a pack of Self-Grading Math Assessments for 3rd graders if this helps you out. I typically use this for the end of the unit assessment! Check it out here.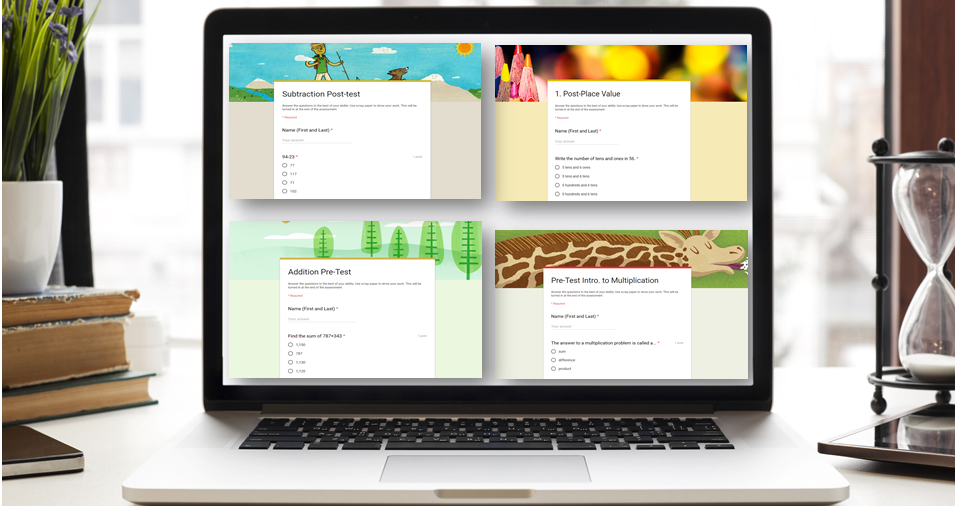 In Conclusion…
TRY this model! It makes teaching math so much easier! Explicit instruction is short and concise, students are moving around, students are working on many different skills, you are freed up to work with kids who are struggling, and you know exactly where all students are at the end of your math lesson! I call all of this a MAJOR WIN!

I would love to hear your thoughts on this model and how it has worked for you!

Happy Teaching!
-Dan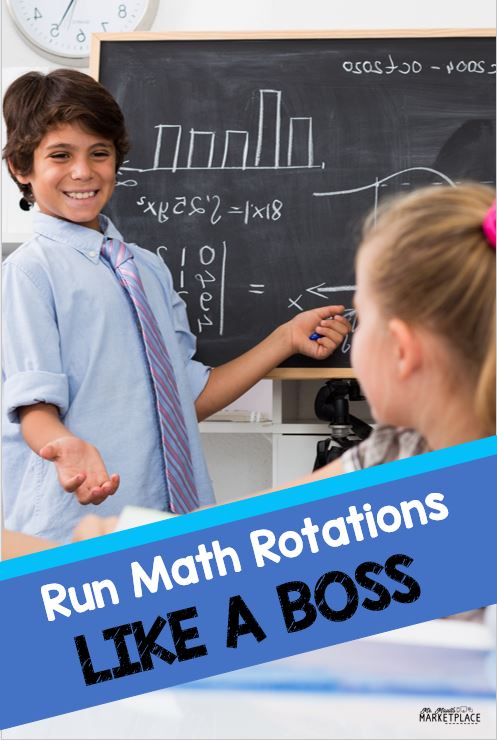 (Visited 3,805 times, 1 visits today)