Looking for 10 must-have extensions for teachers and students? Well, you are IN LUCK! The video below explains extensions, how to use them, and how they impact students.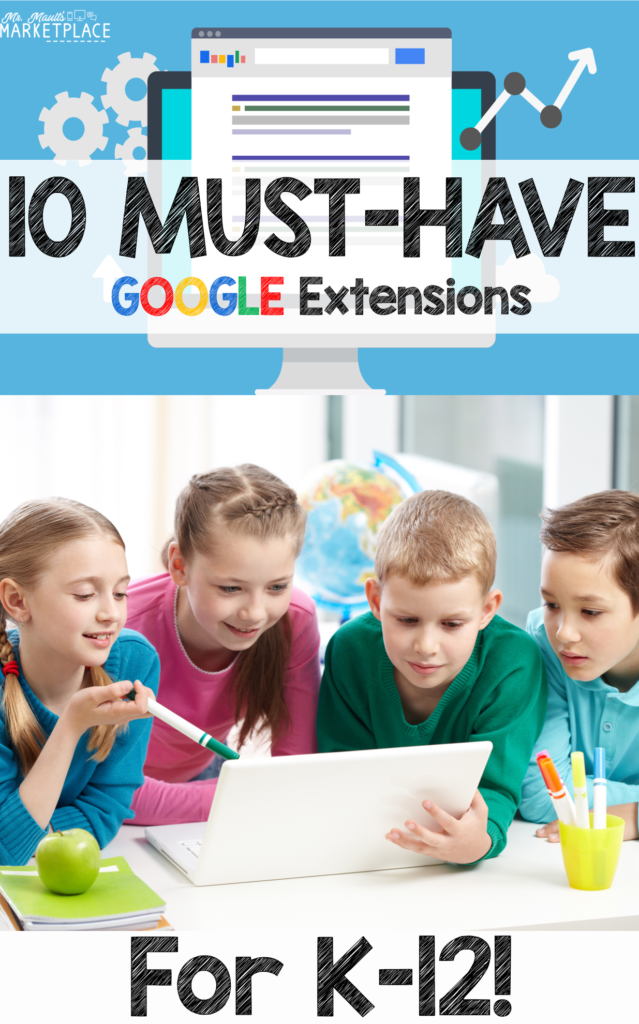 Before beginning, know that you will want to make sure you have chromebooks, laptops, or PCs in your classroom and that the Chrome browser does need to be used to install extensions. If you are in a Google for Educations school, you will want to check with your tech department to discuss how extensions can be installed. In some districts, teachers can install them, while in others, only admin can install them on student computers. Either way, it may be easier to have your tech department complete this task, as they can install to multiple computers at a time, while you would need to install on each computer individually.
You may also want to check out the Google Resources bundle to help you get started with Google Classroom and Google Slides!
Below, find the video explaining these 10 extensions! Below the video, find a detailed list of the apps.
Here is the list of links for the extensions:
I hope your kiddos enjoy! Let me know if you have any questions!
-Dan M.
(Visited 4,432 times, 1 visits today)