Teach Acceptance and Empathy Using Article of the Day
Well, I think we can all agree that there is a bit of tension right now, and tension is probably an understatement. People are knocking each other down, not being very loving towards others, and generally, are not showing compassion to those most in need. As teachers, we have a job to do…a big one! We must show students to love, to show this compassion, and to accept, cherish, and celebrate our differences.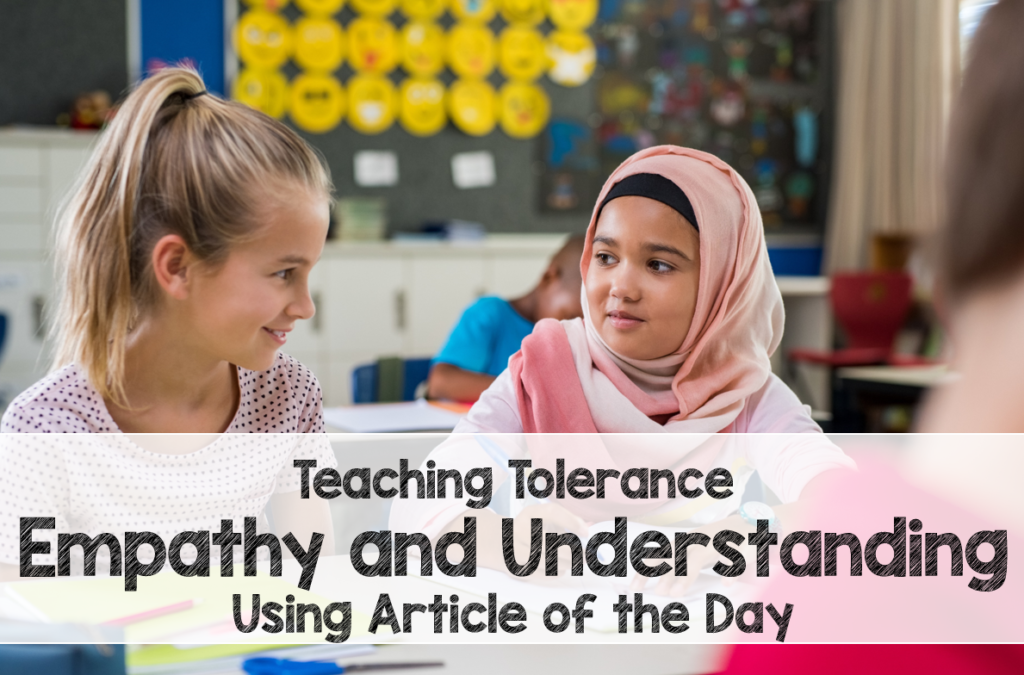 A few months ago, I wanted to begin writing an article of the day for my kids. I was going to make them a mix of fiction and non-fiction on random topics that I thought would be of interest to my students. But, with the intolerance and flat-out hate I had been seeing, I decided I needed to take a different route with these articles. I wrote an article for students to read each day that taught the things I thought the world needed most right now: love, acceptance, cherishing our differences, talking to understand each other, culture, and empathy.
I have two full packs of articles finished at this point and am working to complete a pack of 20 for each month of the school year. I am going to use these for a center in my 3rd grade classroom. There are graphic organizers, comprehension questions, and opportunities for students to think deeply about the topic of each passage or article.
Find Pack A by clicking here.
Find Pack B clicking here.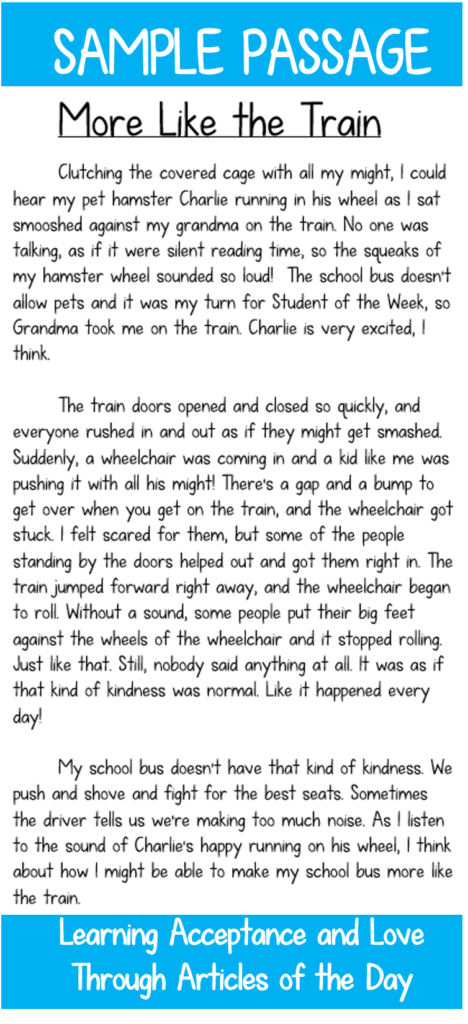 I can't really remember a time when I have felt more passionate about a resource I have created. As I was making these, I felt a sense of relief come over me, mainly because I truly thought my students were going to love these stories and articles and LEARN to be loving and accepting of everyone.
Right now, I think the way to overcome all the hate in the world is through our students and teaching them to be understanding of our differences while celebrating what makes each of us unique.
From a teacher's standpoint, here is how you can use them:
*Homework
*Morning work
*At class meetings
*As a center
*Whole-group read-aloud
However you decide to use them, I hope you and your students love these as much as I loved making them, and I truly know that you will be making a difference in your students' lives with the content.
Happy Teaching!
-Dan
(Visited 339 times, 1 visits today)