You read that correctly…there is a fun way to have kids work on word problems in a fun and engaging way. For the last couple of year, I have been using craftivities to get my third graders engaged in solving multi-step problems.
The latest in the bunch of craftivities is "New Year's Ned." Ned is broken into 6 pieces. Students solve the word problems on each of the pieces, then color and cut him out. The kids then glue all of the pieces together to make one long craftivity. The top of the paper looks like Ned's head, with the middle pieces as his body, and the last question including Ned's legs. The kids get a huge kick out of putting Ned together to make one long monster.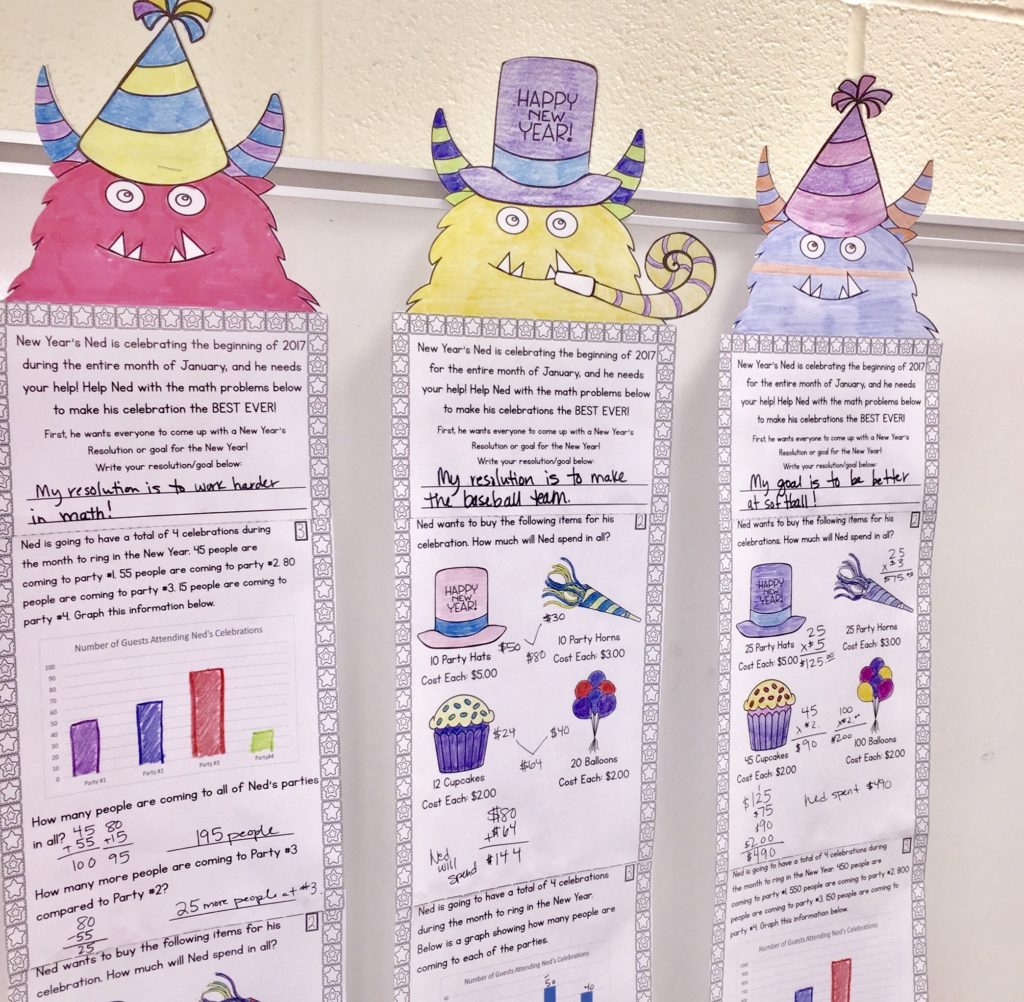 This year, my class spans across multiple levels. I made multiple versions of Ned to help differentiate. I give some students the 2nd grade version of Ned, which includes more addition and subtraction, while I give my higher students either the 3rd or 4th grade version, which includes more multiplication, and more multi-step problems. There is also a 5th grade version, which includes even higher level questions to meet the needs of the students who need a real challenge.
Right now, I am using New Year's Ned with the kiddos, but I also have a few other holiday craftivities available for each season/month.
New Year's Ned is available by clicking here!
There is also a growing bundle available of ALL craftivities, available here!
Thanks for stopping by! 🙂
-Dan M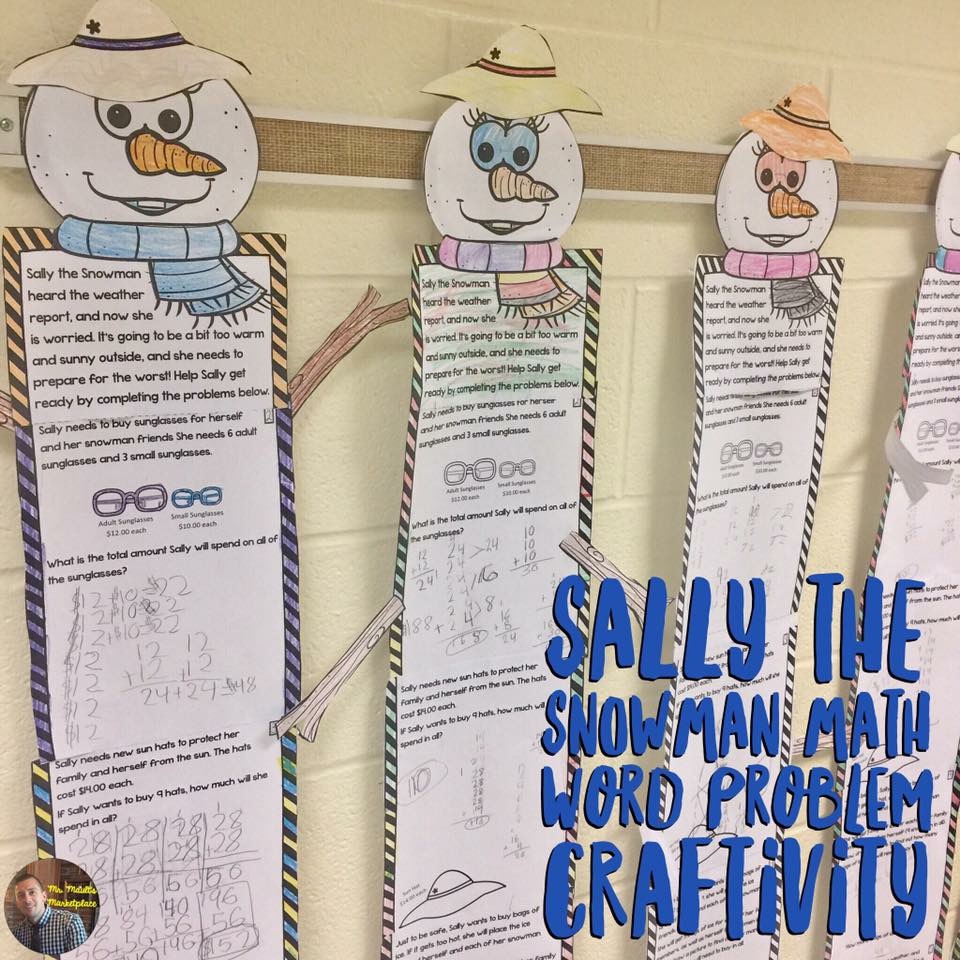 (Visited 114 times, 1 visits today)