Ever been to an escape room with your friends? If you're anything like me, you probably get a bit anxious, a little excited, but more than anything, you want to solve all the clues and WIN! Now, how about we think about how we can bring something similar into the classroom!
I made an Escape Room for my class for a few reasons. First of all, and I will be very honest, I needed to make sure I reviewed and covered a few concepts and skills before our big state math test! Secondly, I just wanted to have a little fun with the kiddos!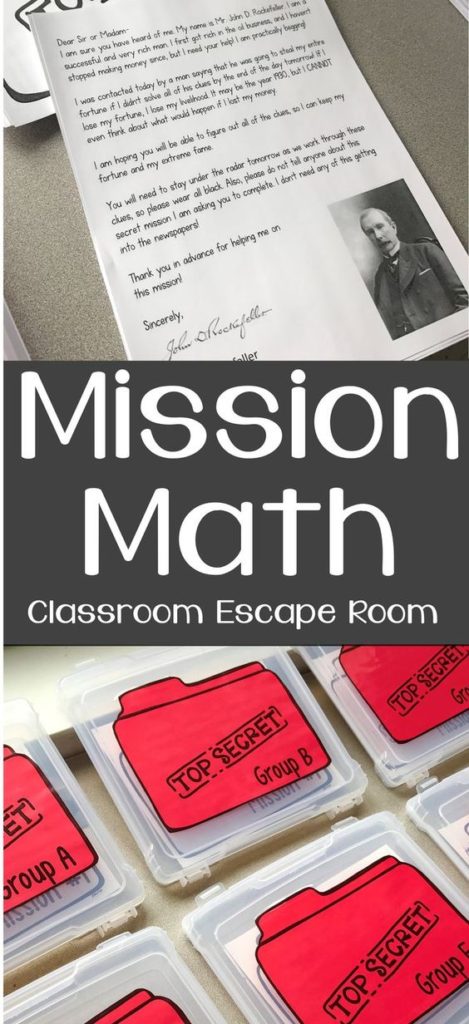 Mission Math is meant to be completed "Escape Room" style. Students are given 5 missions to complete during the day. All missions meet 3rd grade math standards and are meant to be completed in teams. In my classroom, we broke the students into 5 groups. Students are told that they need to complete all 5 missions in order to help save the main character's HUGE fortune from being stolen from the evil villain. Check out Mission Math on TpT.
In the problem I created for my class, I included the following:
Mission #1- Perimeter and Measurement
Mission #2- Word Problems
Mission #3- Bar Graphing and Line Plots
Mission #4- Multi-Step Word problems and adding/subtracting money
Mission #5- Fractions
Here are a few things I did to make the day run a bit more smoothly and to keep the kiddos engaged:
Breaking your kids into groups of 4-6 and keeping these groups for the entire day will work the best. I would suggest moving students into groups or working at a table for the day.
This is meant to be an full day mission, but you could definitely break it up over a 5 day period.
I suggest giving items to students in either manila folders or in small bins. This just helps keep everything organized. (See my pictures at the end of this packet to see the scrapbook bins I bought at my local craft store).
Each time a team finishes a mission, they receive a letter. The letters are at the end of this packet.
I did this right before our state math test toward the end of the year. Of course, you could also do this at the beginning of fourth grade to review third grade concepts.
I included three videos in this set, You can use the first video to introduce this mission to students. The second video can be projected and played throughout the day to set the scene. The third video can be used after students complete the missions. You don't need to use these, as I also included the written letters with this information. It may just engage your students a bit more if you can play the videos.
As the day progresses, I give out SPY BUCKS. I start everyone off with 8 spy bucks. I give out more SPY BUCKS throughout the day as the kids answer questions correctly, do a great job problem solving, or working as a team. I can also take away spy bucks if students are off task, etc. However, I try to keep it positive.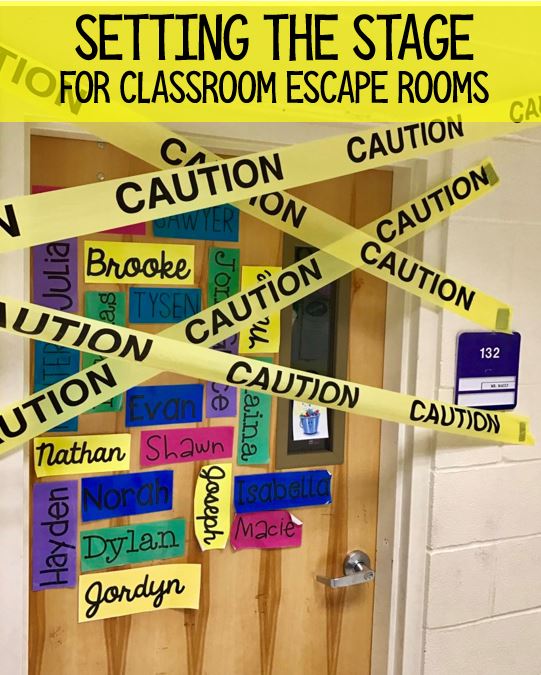 (Visited 13,743 times, 3 visits today)