Want to easily print comments when using Google Docs? There is an extension for that! When you assign students a writing prompt or project in Google Docs, it would be great if you were able to print that document with all of the markups.
There are definitely times when this could come in handy, especially for special ed or elementary students. There are also times when I have wanted to print all of the comments someone gave me on a document.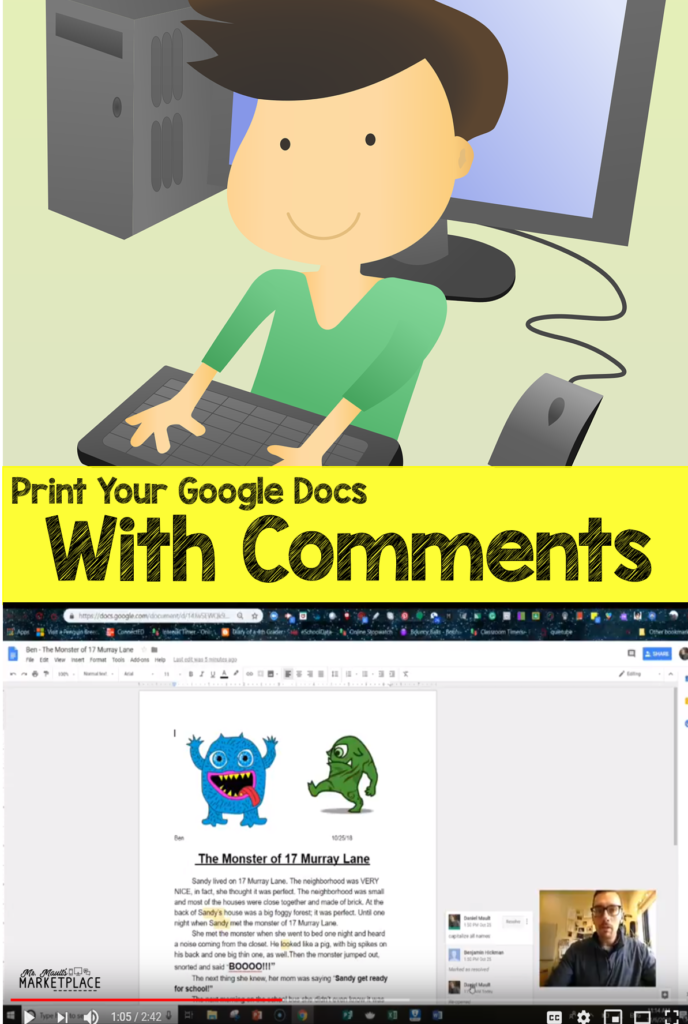 This video shows you how to use the Chrome Extension to print it all!
Here is a link to the extension!
Enjoy!
-Dan
—————————————————————————————————————————
Looking for digital resources to use with Google Classroom? Here are a few that I think you may like…
(Visited 3,193 times, 1 visits today)