Whether you're a new Blogger or have been Blogging for years, there are a lot of new and FUN ways to engage your students through your Blog.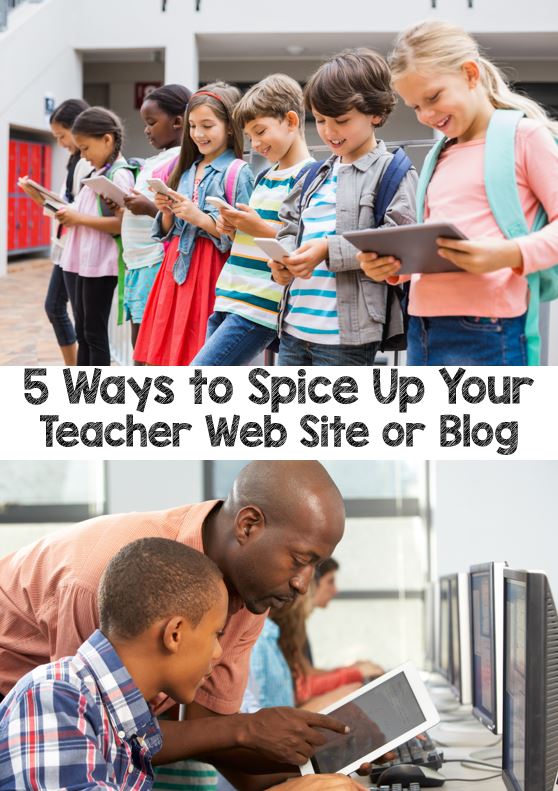 BUT…with all of the gadgets we can add to our pages, there is one tip I will give you.
Don't lose sight of what a Blog actually is.
"A regularly updated website or web page, typically one run by an individual or small group, that is written in an informal or conversational style. Usually comments and conversation are given by the target audience."
If you're just looking for a few ideas of Educational Blogs out there and being currently used, check out this page. Here, you will find 100's of Blogs, some created using Blogger.
If you need a step-by-step guide to creating a Blog, click here for a great packet of information from Richard Byrne.
Here are 5 ways to make your Blog pop!
1. Using Pictures to Inspire Conversation.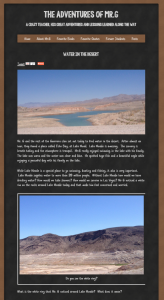 This is probably one of the most simple ideas, but can definitely be the very best ways to engage your students. See this page to get an idea of how a teacher used pictures along with a quick post as a conversation piece with his students.
Remember, if you want to use this same lesson next year, create a page instead of a post so you can simply turn the page on and off for years to come.
Another really great way to engage students in to post a picture of a primary source. There are some great resources at www.loc.gov, as well as on www.archives.gov. Post a primary source for students to view, and then have students comment on what they observe, what they have questions about, and what they know based on the source of information.
2. Short Films and Embedding Videos
Maybe you're looking to teach your kids theme, main idea, or are just looking to get your kids thinking about how to write a gist statement about a topic. One of the most fun projects I have done with my students, and has them asking for more is using short films. Typically, short films are short, sweet, and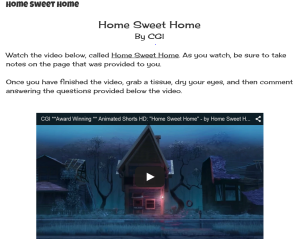 to the point. One of the best traits of an animated short is that they typically have no talking. Students really need to pay attention to detail and infer based on the actions of the characters.
The best part of animated short films? They are fairly simple to find and can easily be embedded in your Blog. Check out this page which is on my personal classroom blog to see a sample page where I have students answering a few questions about a very powerful animated short.
3. Embedding a Padlet
Ever dream about an interactive wall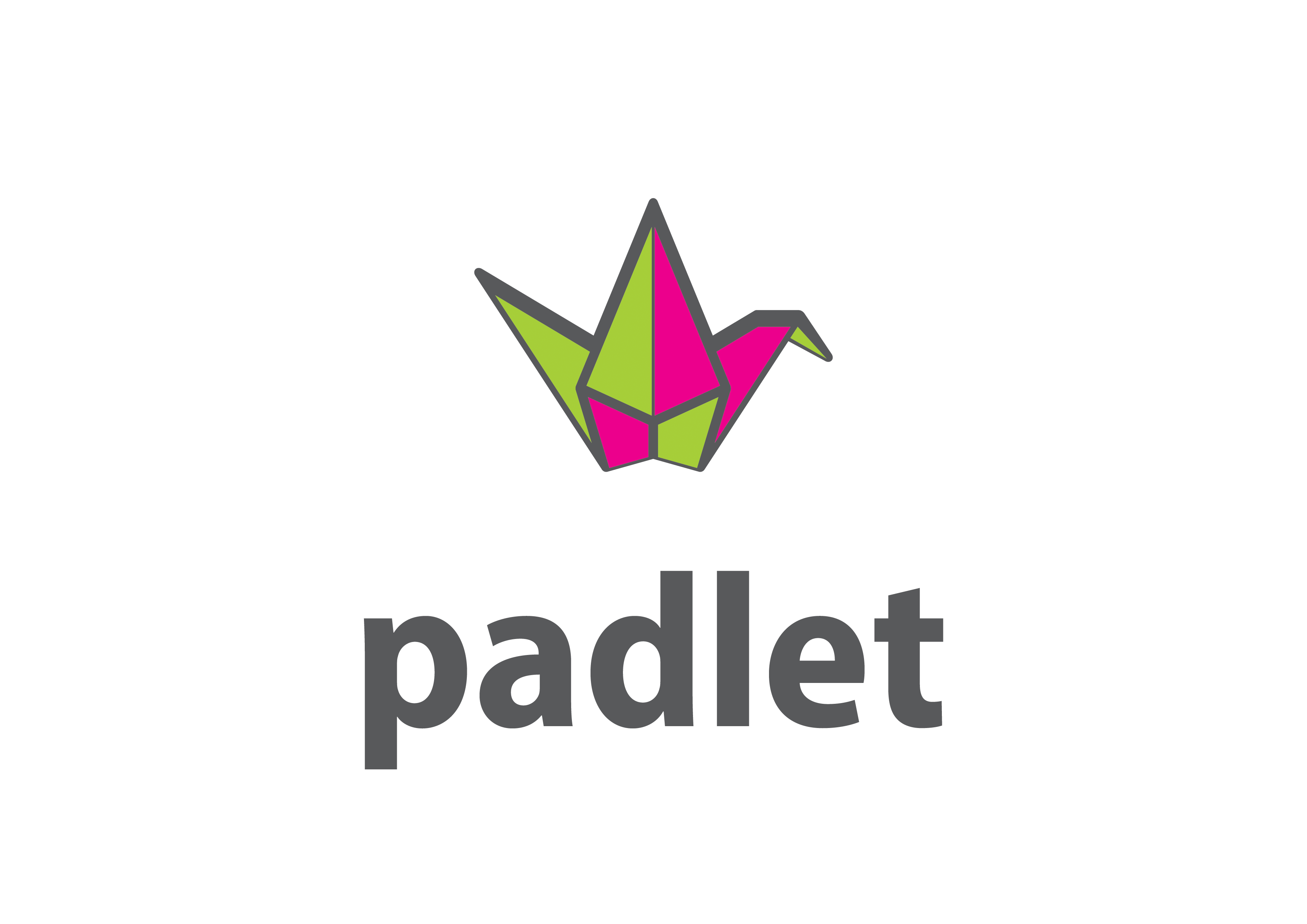 where the teacher and students have the ability to add notes and comments securely? Your dream has come true! This FREE site is called Padlet. One of the best new features of Padlet is that you now have the ability to embed your lesson activity into your blog. You don't need your kids to go to Padlet directly, but you can streamline everything onto your classroom page pretty quickly and easily. Below is an example of an embedded Padlet that we created with our class.

4. Close Reading Using Song Lyrics
I say this about everything, I know, but…I will say it again! Some of kids' favorites lessons are those that include song lyrics. Your Blog is the perfect place to include a fun lesson for students using lyrics. You have a couple of options, one of which being you simply post the song lyrics on your post or page, and have kids respond to questions that you have prepared ahead of time in the comments section.
Another option is to post the lyric video from Youtube or Vevo. In many districts, students cannot access YouTube, so you may have to show them the video on your computer, and then have them discuss and answer the questions in the comments section.
Of course, you want to choose music that is appropriate, so make sure to preview the music videos before embedding them on your page.
Some good ideas for videos are listed below:
The House That Built Me by Miranda Lambert
If You're Reading This by Tim McGraw
The kids are always so engaged with music videos, and it's a great way to introduce students to poetry.
5. Embed a Podcast
Podcasts can be great for getting students information in a new and engaging way. Before 4th grade, my kids had really not heard of podcasts before, but we all know that students need to practice those listening skills without the constant stimulation that video provides. There are thousands of podcasts available online, some of which can be embedded in your posts or pages.
Here are a few Podcast pages where you can either link to on your Blog, or where you can directly send your kids.
9 Great Podcasts Article from Scholastic
Here is a sample Podcast that the kids in my class made this past school year.
Thanks for reading and Happy Blogging!
-Dan M.
(Visited 122 times, 1 visits today)