Below is a list of some very good name selector apps for teachers.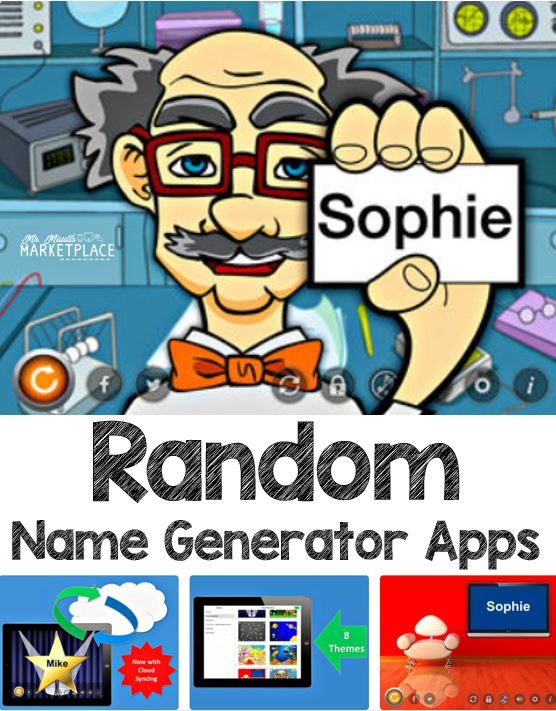 The idea of such a list was born out of an email we received from a teacher asking about some recommended apps in this regard. We did some online research (we started with AppCrawlr)  and came up with the titles below. Some of the things you can do with apps below include: randomly pick student names and teams, divide students into different groups, create random teams in class and many more:
1- Kidpick

A fun and easy way to randomly pick kids and groups from a class. When kids are picked, teachers have the option to choose Correct or Incorrect to keep track of kid statistics and grades. Fun sound effects, easy to use, and the perfect way to check for comprehension!

A Fun classroom management tool for Teachers, that will engage and entertain students. The Random Name Selector is a Fun (and fair) way to select students for that special task or to answer that question.
This is a Web site designed for random student picking. The great thing about this site is that it's fairly engaging, as the names are placed on a wheel. You can share, embed, and use the same random wheel over the course of the entire school year.

4- Team Shake
Team Shake provides a technological and environmentally friendly way to choose teams for board games, sporting events, tournaments, school projects or anytime groups are required. The newest release brings many new features including full iPad support, balancing teams based on skill or gender, importing users from a file, enabling video output, and sharing teams via facebook or email.
Pick a student at random with just a tap, swipe, or a shake — but that's just the beginning. Stick Pick suggests question starters for learners at different levels and also records how well students respond during classroom discussions. If a student is consistently scoring near the top or bottom, simply change the level so students aren't bored or frustrated. Depending on students' levels of English proficiency, they might be asked simple yes-or-no questions or to elaborate in longer sentences.

6- iLEAP Pick
Pick A Student is a simple app designed to help teachers pick students to help or participate in class. It supports multiple different classes and various options to choose students. Choosing a student randomly will pick any student from the class, and using turn based selection every student will be picked before any student is picked again.
(Visited 3,291 times, 1 visits today)