Blogging for Literacy
Creating meaningful Blogs for students to interact with, to write on, to collaborate, and to read, can help students grow more than ever. Below are some frequently asked questions, some ideas, and samples of where Blogging for Literacy is currently taking place.
Click below to check out some sample Blogs:
http://mscassidysclass.edublogs.org/
http://mrsjumpsclass.blogspot.com/p/my-classroom_4.html
http://www.mrmault.com/p/story-of-week.html
1- What is a blog?
A blog is a personal website that contains content organized like a journal or a diary. Each entry is dated, and the entries are displayed on the web page in reverse chronological order, so that the most recent entry is posted at the top.
A Blog is a way to stay in contact with your parents, to communicate with your students, to assign work, and to host important information that is valuable to your classroom.
Reading and Writing development can be supported through Blogs.
See an example here: Story of the Week
2- Blogging Platforms for Education
There are a TON of choices for creating your Blog. Here are just a few that we can explore today.
Blogger- This is a free weblog publishing tool from Google, for sharing text, photos and video. This is probably the most user friendly blogging platform out there. You can set up as many blogs as you want and right from your Google account.
Sample: www.mrmault.com
EduBlogs-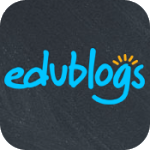 Edublogs allows you to easily create and manage student and teacher blogs, quickly customize and include videos. Here, students can even create their own Blog which can easily become a student profile/portfolio.
Sample: http://danmault.edublogs.org
EdModo-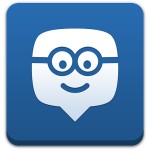 Edmodo helps connect all learners with the people, and resources. There are literally hundreds of uses for EdModo. Get a brief glimpse of what you could do with this tool by joining the N.E.T.T. Conference Edmodo page. Register as a new user and then join a group using the code 8gpeqh.
Everything you need to know about Edmodo
21 Ways to Use Edmodo in Your Classroom
3- Things to Think About Before Creating Your Blog
Choose an appropriate blogging platform for your situation.
Understand why and how you will use it in your class.
Understand the features you and your students will need to use.
Set up your students' accounts.
Know what to do when students forget their login information and keep that info safe.
Make sure that all of your students will have fair and equal access to computers to get the job done.
Let parents and guardians know what you are doing.
Set the rules for students.
Create a code of ethics.
4- Ways to Use Blogs in Your Classroom
Provide further assignments for students to work on
Have students work in small groups to write and post summaries of content covered in class.
Get students to do their writing assignments in the form of blog posts.
Encourage students to post comments on each others postings.
Use blogs for peer learning. Get students to read their colleagues writings and underline spelling and grammatical mistakes.
Use blogs for classroom projects where students can include videos, clips, audio, text and images.
Teachers can create a specific section just for website links and references to other interesting content online.
Use activities, games, puzzles to enrich students learning experiences
Use blogs to conduct an online survey in relation to your students learning needs. You can also include parents in the surveys. Check out these free survey tools for teachers.
Publish a list of the objectives (general as well as specific goals)
Challenge your students to write, record and post tutorials about certain concepts of things you teach them
Use a section in your blog for classroom news where to communicate the general classroom news. Work with students to identify the kinds of information they would like to share with their parents, then engage them in writing and posting daily or weekly news updates.
Post weekly challenges such as a riddle or brainteaser that requires your students to think creatively and critically.  Ask students to post their answers on the blog then discuss the solutions with the whole class at the end of the week. This will tremendously improve their problem-solving skills.
Again, use your blog as a communicative tool both with your students and their parents.
Post videos and pictures to share with your students, even giving projects attached to these photos or videos.
---
As professionals, we are simply finding ways to improve our interactions with students. We are helping our students gather the information they need using the vast amount of materials now available at our fingertips.
Just remember, a Blog, the Internet, and technology CANNOT replace the power that is the teacher!